17 to be deported in betting crackdown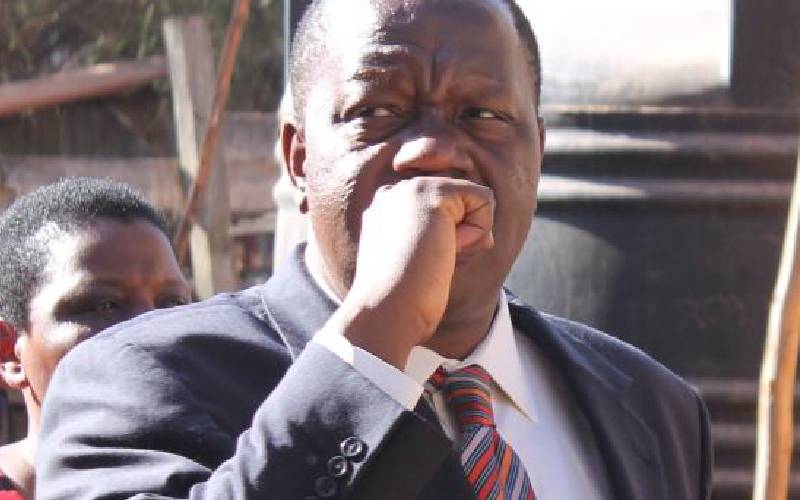 Seventeen more foreigners involved in gambling business which the Government has termed illegal will be deported.
This is after the Government declared their stay illegal since the operating permits of their firms had been cancelled.
Interior Cabinet Secretary Fred Matiang'i (pictured) signed deportation orders of the 17 executives yesterday.
Those whose flights were available were scheduled to leave the country last evening, officials said.
Immigration officials said most of the deportees were from countries in Eastern Europe.
The Government recently ordered all betting firms to apply afresh for operating licences, starting July.
The Betting Control and Licensing Board (BCLB) has roped in commercial banks and the communication sector regulator in its ongoing crackdown.
So far, the firms' pay-bill numbers have been deactivated, affecting 12 million accounts. The Central Bank of Kenya has also written to the banks and ordered them to close the firms' accounts.
According to CBK, it notified the banks of the BCLB's failure to renew their permit for the July 1, 2019 to July 1, 2020.
"This is to bring to your attention that the BCLB has not renewed the operating licences of certain bookmarkers and lottery operators for the period July 1, 2019 to July 1, 2020. Please find attached the list of entities whose licences have not been renewed for your information," read a statement from CBK on Monday.
The firms have denied any wrongdoing and have maintained that they have met regulatory requirements amid the push and pull with the Government.