Esther Arunga: I lied to Australian police to save my husband Quincy Timberlake after our son's death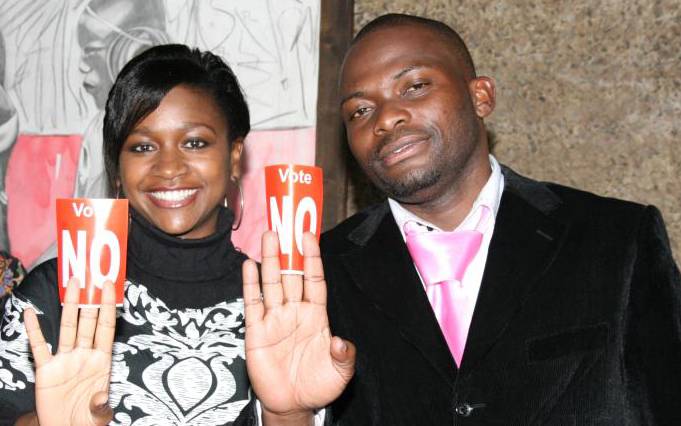 One-time KTN news anchor Esther Arunga has pleaded guilty to charges of being accessory to the murder of her three-year-old son.
She admitted to lying to Australian police over what caused the death of her son, Sinclair Timberlake, in order to protect her husband, Quincy Timberlake.
"I was terrified of being alone and I felt terrible because my husband was sick as well," confessed Ms Arunga, as quoted by Australian Associated Press (AAP)
Defence lawyer Katarina Prskalo told the court that Ms Arunga knew her husband was sick since 2013, leading to the cover-up.
According to Crown Prosecutor Danny Boyle, as reported by AAP, the former journalist covered the truth for 26 days and opened up when her husband was taken for a mental evaluation.
According to AAP, Prosecutor Boyle told the court that Ms Arunga asked for emergency services and told them that her son had fallen down the stairs.
But an autopsy report proved otherwise after it revealed that the cause of death was "as a result of severe blunt force such as punching or stamping or similar"
According to her confession, Mr Timberlake threw the son on the wall and stamped him on the stomach, a revelation consistent with the autopsy report.
According to her, the actions were provoked by her husband's imagination that the son had evil spirits hence the need to get rid of them in the manner that led to his death.
The prosecution noted that although Ms Arunga had not interfered with the probe, her late confession delayed the investigation and arrest of the suspect.
Ms Arunga is set to know her fate on Thursday when the sentence will be made.