Kenyan feted for climate policy activism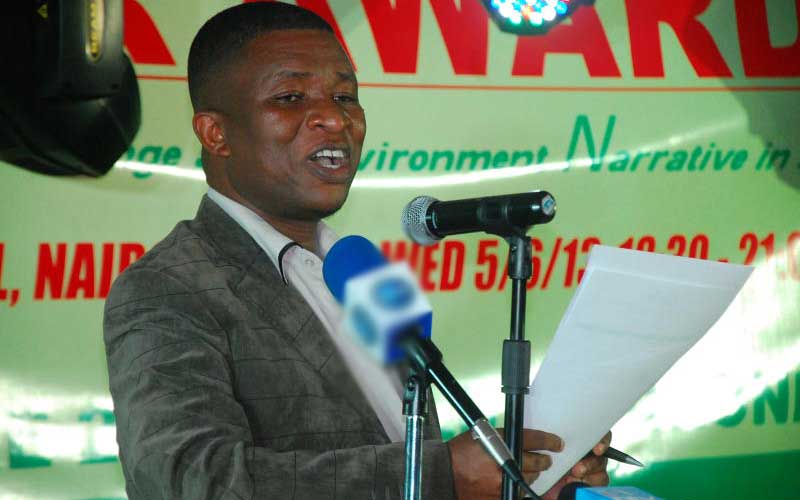 A Kenyan has been named this year's winner of the prestigious Earth Care Award.
The Pan-African Climate Justice Alliance (PACJA) Executive Director Mithika Mwenda was selected for the Sierra Club's Earth Care Award 2019 for his "unique contribution to international environmental protection and conservation".
Sierra Club, an environmental organisation based in the US, presents the Earth Care Award annually to honour individuals or organisations that make unique contribution to international environmental protection and conservation.
"You were nominated for this award by the Sierra Club's International Environmental Justice Team in recognition of your work," Ellen Davis, the Sierra Club Honors and Awards Committee chair, told Mwenda in a congratulatory message.
Mr Mwenda will receive the award for his climate justice activism through PACJA at a ceremony to be held at the Marriott Oakland City Centre in Oakland, California on September 14.
Addressing journalists in Bonn, Germany, where he has been attending a climate change conference, Mwend said: "This is not a singular honour but the recognition of the work by thousands of PACJA members and partners in Africa and elsewhere, who have sacrificed all what they have to ensure we reach this level".
The Earth Care award comes only months after Mwenda was named one of the world's top 100 most influential people on climate policy by Apolitical, a global network. Mwenda beat professionals, world leaders, and other climate policy champions from recognised institutions to make it to the top 100 list.
African Group of Negotiators to the United Nations Framework Convention on Climate Change spokesperson Seyni Nafo, African Coalition for Sustainable Energy and Access Coordinator Augustine Njamnshi, Climate Change Unit and Coordinator of the Addis Ababa-based African Climate Policy Centre's Chief James Murombedzi and Climate Action Network International Interim Executive Director Tasneem Essop have congratulated Mwenda.
"This is an award Mwenda deserves, and finally recognition given to the long, hard and dedicated work he and PACJA have put into ensuring that Africa's voice is heard in these processes," said Nafo.