Starehe MP Jagua to know his fate today after spending a second night in cells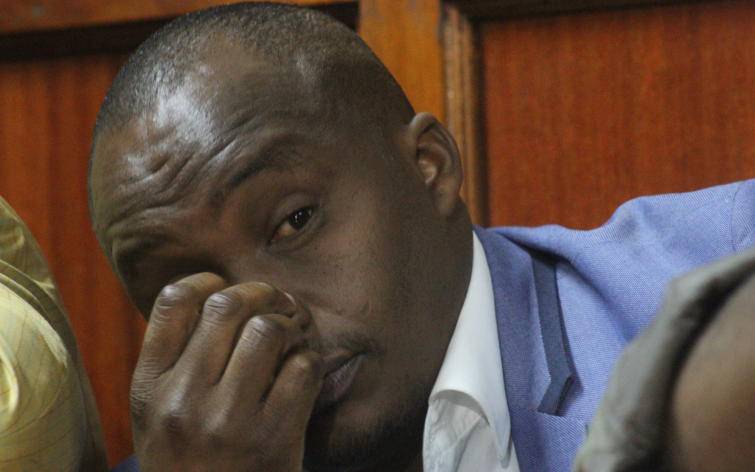 A Nairobi court will today rule on bail application by Starehe MP Charles Kanyi Njagua alias Jaguar who is facing incitement charges.
Jaguar was arrested on Wednesday in connection to allegations of making inciting remarks against foreign investors.
He was arraigned yesterday before Milimani Senior Resident Magistrate Sinkiyian Tobiko where the prosecution sought to detain him for 14 days.
The prosecution, through Duncan Ondimu, made an application to detain the MP at Kamukunji Police Station pending the completion of investigations. The MP was locked up at Kileleshwa Police Station after his arrest.
Mr Ondimu said the Nairobi County Director of Criminal Investigations had opened investigations in relation to remarks made by the MP.
In an affidavit sworn by police officer Jeremiah Ndubai, the team of investigators have already written to Communication Authority of Kenya (CA) and is in the process of writing to media houses to provide clips on remarks made by Jaguar.
Ndubai added that they have so far seized Jaguar's mobile phone which is yet to undergo forensic analysis.
"The brief evidence so far gathered and credible intelligence so far received show that the respondent was planning to mobilise and organise group of gangs to invade private property and attack foreign nationals residing in the country," said Mr Ndubai.
But Jaguar, through his lawyer Charles Ongoto, said the prosecution has no grounds to hold him for 14 days.
Mr Ongoto said Jaguar had presented his statement at the police headquarters and that he cannot interfere with witnesses.
Jaguar wants to be released on bail pending completion of investigations, saying it is his constitutional right.
"Bail is a right to any suspect and it can be granted at any point and the prosecution claims that he was informed of the reason for arrest is not enough grounds to detain him," said Ongoto.
He added that the prosecution having taken Jaguar's phone records cannot also be a ground to detain him.
"The prosecution has not proved that Jaguar can interfere with witnesses because investigations are being handled by senior police officers," said Ongoto.
The MP wants the court to dismiss an application by prosecution and release him on bail.