Do not apply for new passport without travel plans-PS Kihalangwa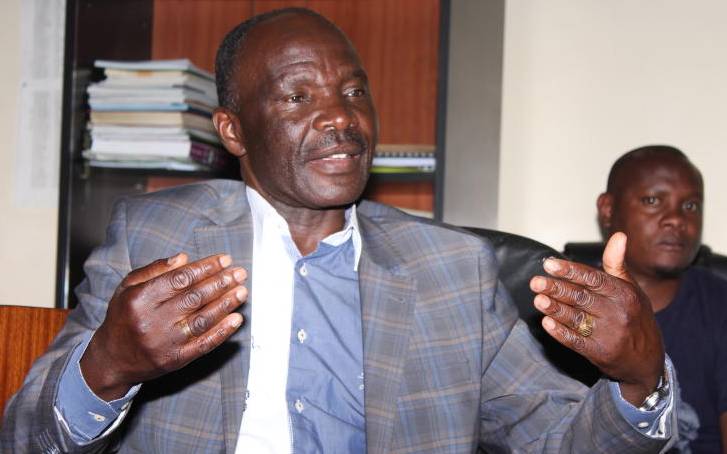 You will not be issued with the new E-passport if you have no prior plans of travelling, the State has said in fresh guidelines.
The Immigration Department has said it will not issue passports to persons who are applying them just for the sake of having the document.
Immigration Principal Secretary Gordon Kihalangwa said due to the huge number of Kenyans visiting the immigration offices applying for the new passport, only particular individuals whose cases are urgent will be served.
The rest, he said, should apply later, or when their cases fit the specified situations.
As a result, from today, Kihalangwa said the department will give priority on medical cases, students travelling for studies, religious reasons like Hajj for the Muslims and state officials for work-related reasons.
The other category is for those renewing their machine-readable passport in order to acquire the E-passports.
"Beginning from tomorrow (Tuesday) those in the specified categories should ensure they come with supporting documents for them to be served," said Kihalangwa.
Kihalangwa said in the last two months, the department has witnessed an influx of people applying for the new passports, some availing themselves at the main passport centre in Nyayo House, Nairobi as early as 4:30am.
He, however, noted that the majority of them are just applying with no plans of travelling, hence the big numbers.
"If u ask a good number of people applying for the new passport, (a good number) of them have no desire of travelling to any place. For that matter this congestion is undesirable," said Kihalangwa.
"We do not expect people who come and apply for passports for fun, because we will not issue them."
Last week, the immigration department was forced to clarify on the specified September 1 deadline set for the application of the electronic passport.
The department said contrary to the narrative, the E-passport will continue being issued even past the deadline.
The government started the issuance of the E-passport in September 2017 and gave a two-year period for those who have the machine-readable (old) passports to renew them, after which they will become invalid.
Kihalangwa, while issuing these new instructions, said the deadline of September 1, 2019, is for those who already have a passport (the old one).
"The rest can apply at their own time. Those coming to renew will be given first priority," he said.
Even before the deadline, some countries-like Schengen area which comprises of 26 countries in Europe-have already restricted entry to holders of the new passport only.
The PS said it is only after the elapse of the set deadline that these new guidelines might be reviewed.