Marriage is not for economic gain, judges tell panel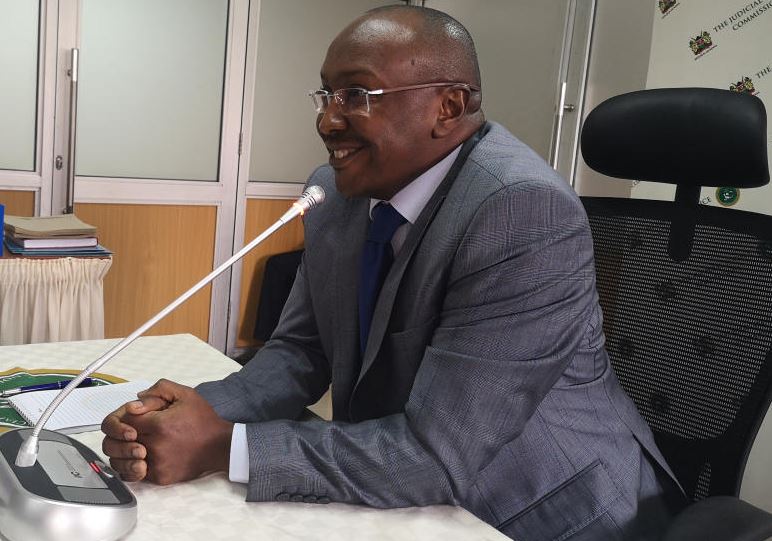 Marriage is not an economic venture for couples to benefit from each other.
This is a view by two judges who were interviewed by Judicial Service Commission (JSC) to occupy 11 vacant position in the Court of Appeal.
Justices Florence Muchemi and Francis Tuiyott were asked whether marriage is about social warmth or more of money.
Justice Muchemi, in her reply, told the commission that marriage does not confer economic benefits to either party and each partner ought to contribute equally.
She, however, added that couples expect more than just the warmth of being loved from the other partners.
And Justice Tuiyott's view on the same question was that marriage is not an economic contract.
"Under Article 45 (3), parties to a marriage are entitled to equal rights, equal treatment during the time of marriage. At the time of dissolution of the marriage, in your view, is marriage a relationship just for affection, warmth, encouragement, social joy, love and social acceptance or it is an economic relationship?" asked JSC Commissioner Mohamed Warsame.
Justice Tuiyott replied: "As you have said in the colourful language my lord, it is an institution ideally that ought to be of love, affection. It is appreciated that marriage is an integral part of the family. However, in instances there will be questions of property acquired and the law has devised ways of dealing with it during and after marriage. I would not see it as an economic contract."
The two were also asked about the contentious issue of whether abortion is legal in Kenya.
Justice Mucheni, on one hand, said that although there is a caveat on which a doctor can advise a woman to abort a child, it still remains illegal.
She was, however, of the view that over time, abortion may become legal in Kenya based on a woman's push for her right to health.
"If abortion was to be allowed, it would go against our provision in the Constitution. Abortion might be legal in future. It may be a right but in the right circumstances," said Justice Muchemi.
Justice Muchemi has been in the judiciary for 35 years.
Her landmark decision was in March, this year, when she declared that victims of assault, rape among other vices should not be charged by hospitals to get P3 forms.
On the same question on abortion, Justice Tuiyott, of the commercial court, explained that the Constitution prohibits abortion except when the life of the mother is in danger and if the pregnancy is as a result of sexual assault or rape.
Asked whether Parliament should enact a law to punish women who abort, his reply was that there is a law already in place.
Justice Tuiyott was asked to explain whether a woman killing a neighbour's child would amount to infanticide. This was out of a landmark decision he made in a criminal case where a woman had been charged with infanticide.
State of mind
He replied that the state of mind of a woman at the time of the action would either lead to a judge to find that was a case of infanticide or not, but would require an expert witness to assist the court.
"Infanticide is a question of the state of mind. Your state of mind can lead you to harm your child or that of another person," he said.
Moi University lecturer John Chebii was asked about the recent proposal by Attorney General Kihara Kariuki to raise the number of years a couple have to live together before initiating divorce.
He said that the three years' limit was unfair as no one should be held back if they are not willing to continue with a union. "No law can hold two unwilling adults together if they are not interested," he said.