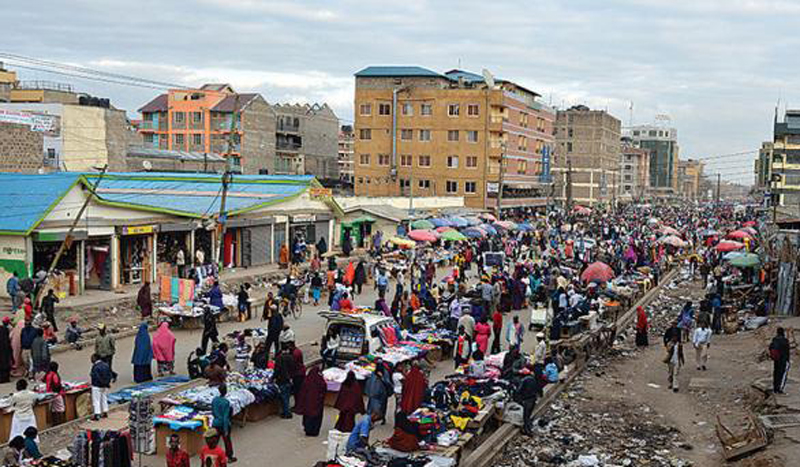 A 15-year-old girl is fighting for her life in a city hospital after a forced abortion went wrong. The girl had been working at a brothel in Nairobi's Eastleigh area before falling pregnant. Police officers raided the brothel and arrested a woman believed to be behind the illegal child sex trade. Five other girls, all minors were rescued from the brothel. According to a statement by police, the 15-year-old minor said she had been taken from Mandera in 2018 and brought to Nairobi where she had been promised that she will be taken to school. However, that did not happen.
SEE ALSO: Doctor arrested for procuring abortion for Form One student
The girl explained how she was instead taken to a brothel in Eastleigh, Nairobi where she was forced to sleep with different men. "The sad part of the story is when the girl narrated how when she discovered that she was pregnant, her "boss" gave her abortion pills to get rid of the pregnancy and even went ahead to step on her tummy," a source who sought anonymity said. She was found writhing in pain by good Samaritans who took her to a hospital before reporting the incident to the police. During the raid on the brothel that was located on 12th Avenue street, Eastleigh, police found sex enhancement drugs, codeine, syringes and Sheesha pots.
SEE ALSO: Claims of abortion, rape, rock police unit
Early this year, residents of Eastleigh had complained of an increase in the number of commercial sex workers in the estate. Despite its economic growth, Eastleigh has been faced by the bad vice of prostitution thus plunging the communities living in the area into a crisis. According to Sheikh Abdulahi Shariff, a religious leader who is the Imam of the 12th street mosque, the sex workers posed a huge risk of infecting youth with diseases like HIV/AIDS and other sexually transmitted diseases. Area residents say male clients can get service for as little as Sh200 from the commercial sex workers lining the streets of Eastleigh. The price can triple for high end sex workers operating in brothels that disguise themselves as lodgings.