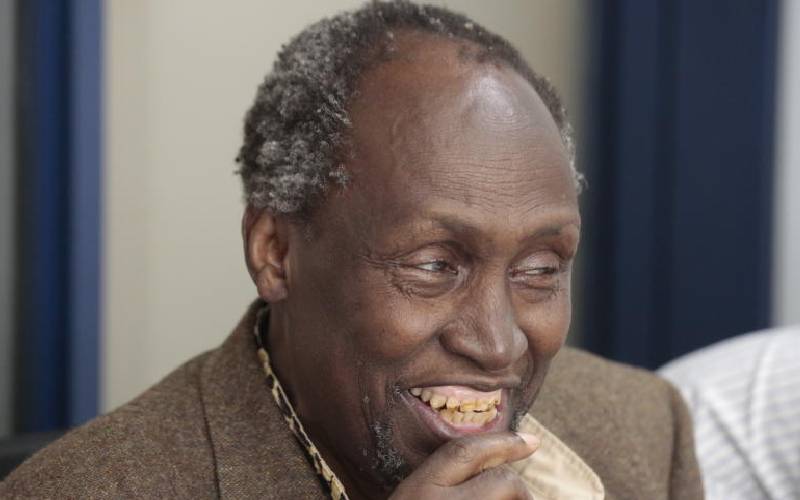 Kenya is this week set to host a three-day International Publishers Association (IPA) conference, the second time an African country is playing host to the event.
The event, which was hosted in Lagos, Nigeria, last year is coming to Nairobi courtesy of Kenya Publishers Association and is scheduled to run from Thursday to Saturday.
Some of the authors, publishers and educationists expected to attend include Prof Ngugi wa Thiong'o (pictured), Dr Henry Chakava, Dr Kimani Njogu and Dr Peter Kimani. Others are Peter Tabichi, Kenya Institute of Curriculum Development Executive Director Julius Jwan and IPA Mexico President Hugo Setzer.
KPA chairman Lawrence Njagi said the eyes of the global book community would be on Kenya as leading figures in African publishing and beyond converge in Nairobi to tackle issues that face the continent and wider publishing world.
Read More
"We are honoured to have been able to attract such an inspirational line-up for this seminar. We undoubtedly have three thought-provoking days of discussion on Africa as a leader in international publishing," Mr Njagi said.
He added that this year's seminar was expected to attract more than 600 attendees from over 50 countries. This year's theme is Africa Rising: Realising Africa's Potential as a Global Publishing Leader in the 21st Century.
Ngugi will lead a discussion on the impact of mother tongue on teaching and learning in early childhood education. Jwan will join other speakers to discuss achieving quality education in line with the UN's Sustainable Development Goal Four, which requires providing students and teachers with sufficient teaching and learning materials.
The country has rolled out the Competency Based Curriculum from pre-school up to Grade Three and aspires to achieve a 1:1 student-book ratio by next year.