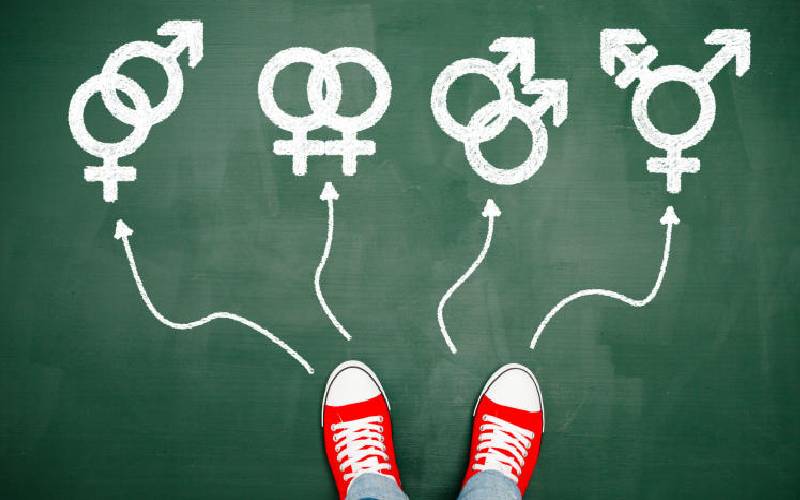 Anticipation surrounds the court ruling today on whether to legalise gay marriages.
In February, the High Court pushed back its decision, citing a heavy workload.
Gay rights organisations want the court to scrap part of the penal code that criminalises homosexuality.
Nairobi is home to 40,000 women in the reproductive age who are sexually attracted to the same gender - lesbians.
According to a study by Sex Workers Outreach Programme, 4 to 6 per cent of the population are mature enough to bear children.
Yet beyond that, two in every 100 men of reproductive age in Nairobi are men who have sex with men (MSM), according to Doctor Joshua Kimani, a co- founder at SWOP and HIV researcher.
"My clinic has so far enrolled 2,400 gay men in Nairobi," he said.
"Two per cent is the lowest limit since we are in the developing world. Some cities in the developed world, for example San Francisco, Oregon, Seattle and Vancouver, report about five per cent," he adds.
This is because their environments are LGBT-friendly.
Started in 1982, SWOP was geared towards giving medical services to sex workers who were more vulnerable to the HIV and STDs threat.
Besides SWOP, Ishtar Clinic in Nairobi has enrolled 4,600 MSMs in its programme.
The latter entails a group member of the Gay and Lesbian Coalition of Kenya (GALCK), a community-based organisation that advances sexual health rights of Men who have sex with Men (MSM) to reduce the stigma and discrimination.
Ishtar executive director Peter Njane says 90 per cent of its employees are from the gay community.
Since its inception in 2014, members complained of ill-treatment from homophobic staff before the management employed staff from the community.
"Ishtar is a wellness centre for MSMs, where they come and hang around likeminded people without fear of discrimination," Njane said.
Global Fund sponsors 90 per cent of Ishtar's services besides partnership with the Health ministry and the Kenya Red Cross Society.
Additionally, Hoymas is registered as a Community Based Organisation by the Ministry of Social Services and Gender.
Hoymas registered in 2009, serving male sex workers and young men as well as MSMs.
They get training on safe sex, preventive materials distribution and economic empowerment.
Kenya has around 14 clinics that offer specialised medical services to MSMs.
Most of them are found in Nairobi, Mombasa and Kisumu.
"MSMs visit these clinics without the fear of discrimination or stigma associated with their sexual orientation," says Kimani, who is also a don at the University of Nairobi Health Sciences Department.
There has not been a consensus among medical scientists as to what causes homosexuality as no gay gene has been found in human beings.
Scientists say it is a complex relationship between genes, hormones and the environment one grows up in.
"In Kenya gay men come from all tribes, I was one day surprised to find a man from Turkana who was gay and yet he had not been exposed to the urban society or a mzungu," Kimani said, rubbishing claims that homosexuality is purely a Western culture.
Mwangi Irungu, a clinical psychologist, says certain conditions could influence the sexual orientation of a child as they grow. Some behaviours are learned or acquired from one's social environment.
At this age, boys usually get attracted to their mothers while girls naturally get attracted to their fathers, otherwise referred to as the Oedipus and Electra complex in psychology. "This competition for opposite-sex parent is what sets the stage for what a person's sexual orientation would be in future," says Mr. Irungu.
Africa is known to be highly intolerant of homosexuality, as a matter of fact more than a half of African countries (34) have criminalized the act. South Africa which is the most liberal African country on LGBT rights has a constitution which guarantees gay and lesbian rights. However, intolerance in the form of violence and social discrimination against LGBT people is still being fueled by antigay activists in the country.
In Kenya, a huge percentage of the population hold negative views towards homosexual population, the 2007 Pew Global attitudes Project found that 96 percent of Kenyan residents believe that homosexuality is a way of life that society should not accept.