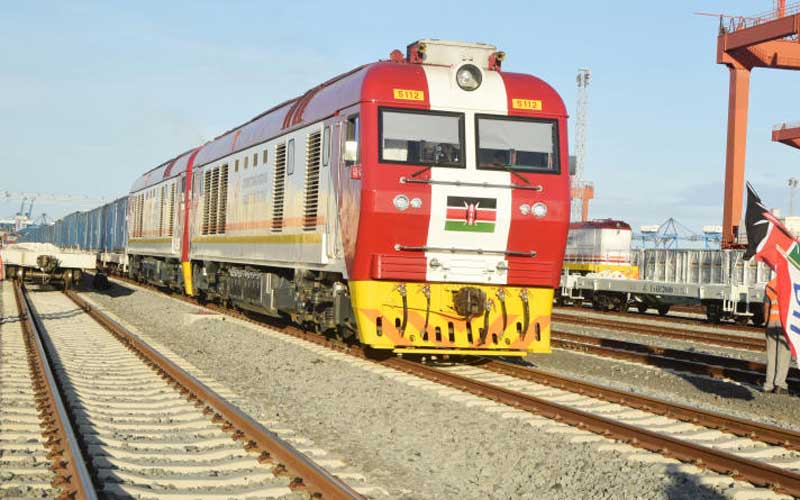 The National Transport Safety Authority (NTSA) will play a central role in the running of rail transport in Kenya if a proposed law passes.
The Kenya Railways Bill 2019, which is currently undergoing public participation, expands the scope of NTSA to managing the railway transport sub-sector that is in the midst of a revival.
Should the Bill become law, the body will on top of its current mandate of registering and regulating PSVs, give the green light for construction of new railway lines, license railway contractors, train operators and certify railway training centres and locomotives. An approval granted under this section, Section 41 (4) says, may contain any condition that NTSA considers appropriate.
"...including the period of time during which the approval remains in force, the minimum insurance coverage required of the person asking for the approval during the construction period, establishment by that person of effective procedures to deal with complaints of localities and persons affected by the construction of the proposed railway line, and acts or omissions that would cause the approval to be suspended or revoked."
Section 69 (1) states: "A person shall not operate rolling stock on a railway without a railway operating licence granted by the Authority."
Read More
NTSA will act as the railway economic and safety regulator and will be in charge of issuing safety certificates to railway line operators. Kenya Railways Corporation is collecting public views on the Bill. It has already been presented before the public in Nairobi, Machakos, Kitui and Makueni counties.
The public in Nakuru, Baringo, Narok and Nyandarua counties will have their opportunity to present their views on May 14 at the Rift Valley Institute of Technology while Eldoret, Uasin Gishu, Nandi, Trans Nzoia, West Pokot and Turkana Counties will have their opportunity on May 15 at County Hall in Uasin Gishu.
It mandates NTSA to establish a railways directorate and a railway safety directorate which will handle policy making, infrastructure, management, operations, safety and economic regulation functions. The proposed law comes as Kenya prepares for upgrading of the old metre gauge railway between Naivasha and Malaba.