Jowie to remain in custody pending fresh bail ruling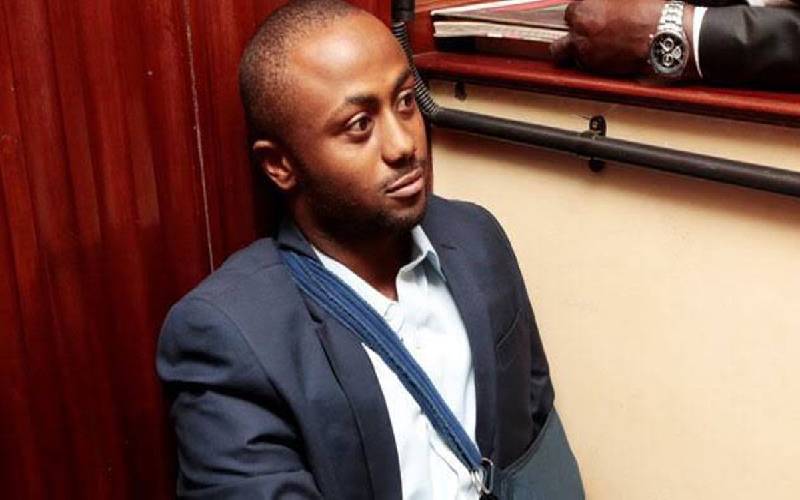 Joseph Irungu, alias Jowie, will know his fate in two weeks' time after Justice James Wakiaga directed that his bail review application be heard on May 21.
Jowie, who has been in custody after being arrested for allegedly killing business woman Monica Kimani in September last year, applied in the High Court to have his bail reviewed after his earlier application was rejected.
Jowie had requested to be set free on bail to seek specialised treatment, but the request was declined on grounds that he was a flight risk.
In his fresh application, Jowie has pleaded his innocence in the death of Kimani at her Lamuria Gardens Apartment in Nairobi's Kilimani estate on September 19 and wants the court to release him.
Justice Wakaiga also directed the prosecution to respond to Jowie's application for bail review before the hearing.
"The bail review application will be heard on May 21," he directed.
The judge also ordered the prosecution to have the accused given all the statements regarding the case.
Jowie and his co-accused journalist Jacque Maribe appeared before the judge for a mention ahead the hearing.