Rongai protest over four-year-old boy's death turns ugly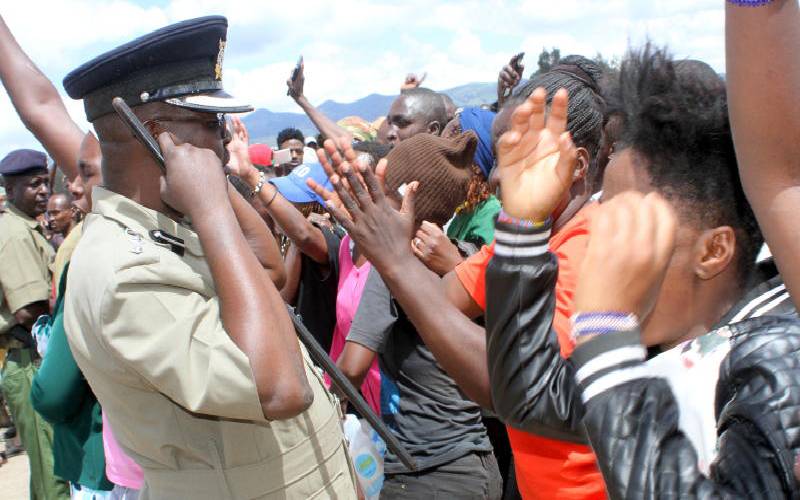 Chaos were witnessed in Ongata Rongai town on Tuesday, when police fired teargas at a crowd protesting the death of four-year-old boy, Elmanos Musiembi, killed by a speeding lorry.
Scores including journalists were injured while two lorries were set ablaze as residents of Gataka village and police clashed for the better part of the day.
Police were forced to shoot in the air to rescue three journalists who were caught up between locals and the police after their vehicle's engine failed at the place where the accident occured.
Trouble started when a lorry driver carrying materials from a Chinese company constructing the Ngong- Gataka Road, knocked down Musiembi who was on his way to a nearby school.
The rioters blocked the road with stones and boulders, turning the area into a battle field.
''We are angry at the drivers of the lorries transporting construction materials, they drive carelessly here,'' said John Kanusa, a resident.
Sarah Kandonge, the grandmother of the deceased said she received a phone call from the school that the boy had been injured, only to learn that he was killed during the accident.
"I received a phone call from the teacher about the accident and went to school immediately but was told that my grandson had passed and his body moved to Nairobi City Mortuary,'' she said.
Kajiado North Deputy County Commissioner John Anjere said the lorry driver has been arrested and will be arraigned in court today.