Muslims feed poor faithful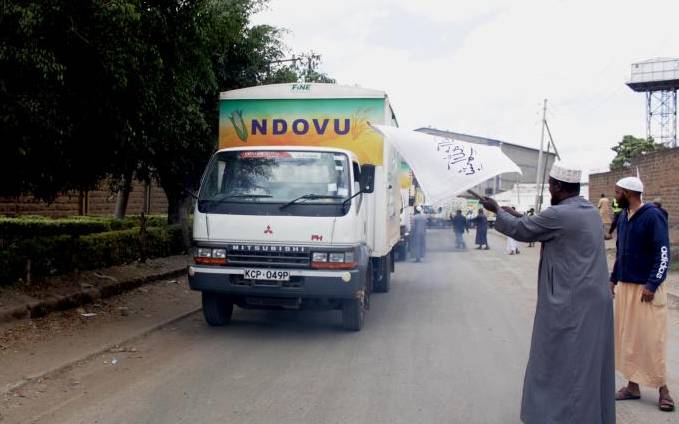 Muslim leaders have urged faithful to devote this Ramadhan season to giving, especially to the poor.
As the holy month of Ramadhan kicks off, Sheikhs and other Muslim faithful under an organisation known as Zakat Kenya distributed Iftar (a meal eaten by Muslims after sunset during Ramadhan) to poor and needy Muslims in Nairobi County.
The organisation, through an initiative dubbed Muslims for Muslims, targets about 5,000 families of six to eight members in the county.
"Tomorrow (today) we start fasting for the next 29 or 30 days all over Kenya, and we have a large number of poor families in places like Kibra, Mukuru and Biafra, who may not be able to get food," said Sheikh Muhammad Osman from Raf International.
He said food, enough to last them for the next one month, would be distributed to such families.
"We started with 600 families in the year 2016 and now we are at 5,000. We hope to reach about 7,500 families next year. In 10 years we want to eradicate hunger," he said.
The distribution will be in two phases. The first phase will cover 3,000 and the second 2,000 families in Dagoretti North, Fedha, Kibra, Kayole, Korogocho, Kware, Lungalunga, Park Road, Tassia, Mukuru kwa Kayaba, Mukuru kwa Njenga and Mukuru kwa Reuben.
"Rich Muslims give 2.5 per cent based on their income and the value of all of their possessions," he told The Standard.