Another nine suspects arrested with fake millions of US Dollars in Kilimani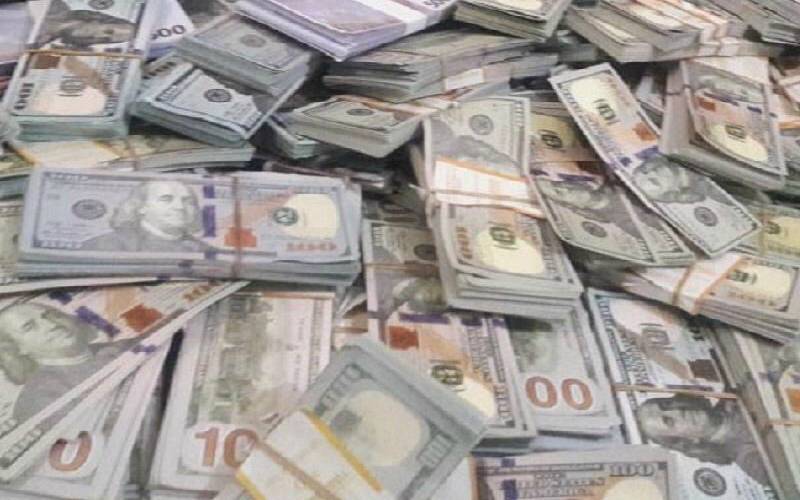 Directorate of Criminal Investigations (DCI) officers on Saturday pounced on and nabbed nine suspects among them seven foreigners with millions of fake US Dollars worth Sh190 million ($1.9m)
Bongo Ulerech, Olivier Mango, George Sr Gboe, Richard Kabasili, Egid Musolieva, Timothy Muhumuza, Brian Kimani and Ken Lugwili were arrested following a swoop after tip-off.
"Nine suspects among them seven foreigners have been arrested in Nairobi's Kilimani area and millions of fake US Dollars recovered," said the DCI.
The seven foreigners arrested during the raid are from DR Congo, Rwanda and Uganda.
The arrest comes days after a similar raid led to the arrest of seven suspects with fake US Dollars in the same area.
Detectives on Friday arrested seven suspects in Kilimani and recovered millions of Fake US Dollars.
Stephen Mark, Noah Amollo, Ian Otieno, Jotham Mugo, Joseph Majanga, Peter Otieno and Kevin Otieno were arrested in Nairobi's Kilimani area in a sting operation.
The large sums of fake foreign currency especially US Dollars seized by the police in recent weeks have raised concerns on whether Nairobi could be turning into a base for transnational fake cash cartels.
In the last one month alone, detectives have arrested close to 20 foreigners dealing in the fake cash counterfeit in Nairobi.
Director of Criminal Investigations George Kinoti has warned those engaging in the illegal business that they will not rest until Nairobi is free from the fake cash cartel.
The suspects will be arraigned in court on Monday.
"The suspects are in custody and will be taken to court on Monday and charged appropriately," said DCI