Kidero and 16 other suspects in court over Sh68 million pay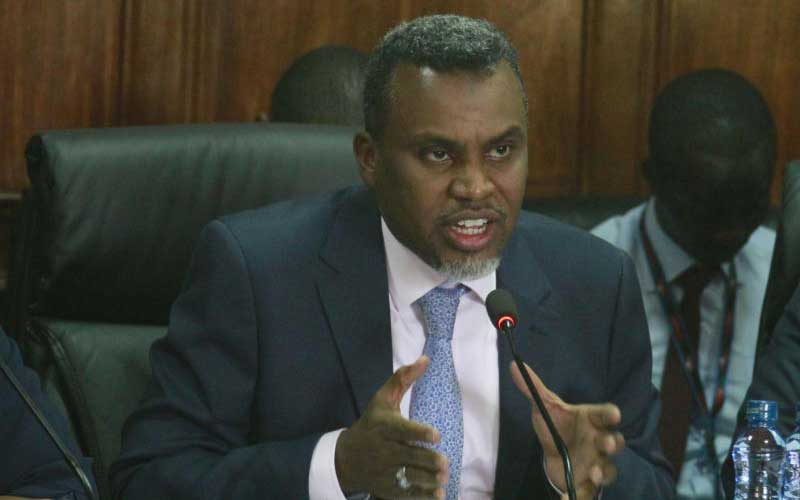 Former Nairobi Governor Evans Kidero will today be arraigned in court to face charges over the irregular payment of Sh68 million to a law firm.
Kidero's Chief of Staff George Wainaina and 15 other suspects will also join the former governor in a court of law.
Investigators from the Ethics and Anti-Corruption Commission (EACC) arrested Kidero, Wainaina and a councillor in the defunct City Council of Nairobi Mutunga Mutungi at the crack of dawn Friday.
Kidero, Wainaina, Mutungi and three others spent the weekend at the Kilimani Police Station while other suspects, who include Nyakach MP Aduma Owour, have been directed to appear before the EACC this morning for processing.
Also set to be charged are former Embakasi Central MP John Ndirangu, who once served as city mayor, acting County Deputy Director Internal Audit Manasseh Karanja, County Principal Accountant Philomena Kavinja and co-director Cups Ltd John Wainana.
The detectives failed to arrest Ndirangu after his wife re-directed them to the Nairobi Hospital where they found him undergoing a dialysis session.
Police bail
Other suspects are accountants Ng'ang'a Mungai, Charity Ndiritu, Peterson Njiru, Ekaya Alumasi, James Mbugua, Elizabeth Nderitu and Alice Njeri.
Yesterday, Kidero protested the manner in which he was arrested and incarcerated after being denied police bail. He alleged that detectives told him that they were acting on 'orders from above' to detain him over the weekend.
According to the ex-governor, detectives came to his house at 4am to arrest him and take him to the EACC headquarters by 7am where he found "all international and local media waiting to blow the news-making headlines".
"It's a demonstration that EACC is only interested in cheap media publicity and to try my case in the court of public opinion rather than present their case in a formal judicial system where they have to provide proof beyond excitement of arrests and media. I was arrested at 6am; why wasn't I taken to court on the same day? The plan it would appear was to keep me in a police station the whole weekend," he said.
Kidero is accused of receiving Sh14 million, which was wired to his account, from a firm associated with Wainaina, who had in turn received the money from lawyer Steve Kariuki.
No services
"Investigations established that one Steven Kariuki from the firm M/s Wachira Mburu, Mwangi and Company Advocates was given instructions by Aduma to act on behalf of the then Nairobi City Council in HCC No. 875 of 2010 Kyavee Holdings Limited versus City Council of Nairobi, without following the laid-down procedure," said EACC CEO Twalib Mbarak.
The anti-graft agency further said investigations had established that no services were rendered to the Nairobi City County and the entire amount of Sh68 million was embezzled by several people, including Kidero and four others.