MCAs question Senate move to query Sonko lack of DG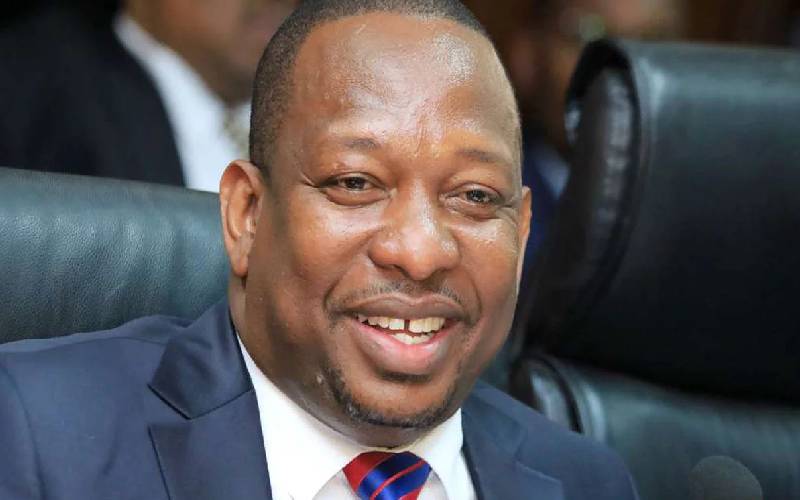 Nairobi MCAs have criticised the Senate for usurping the powers of the county assembly and summoning Governor Mike Sonko (pictured) over the lack of a deputy governor.
Sonko is set to appear before a Senate committee on Wednesday to defend his leadership.
He will explain why he has not appointed a deputy governor 15 months after Polycarp Igathe resigned.
The city assembly leadership comprises majority leader Abdi Guyo and minority leader Elias Otieno.
They told off the Senate's Devolution and Intergovernmental Relations Committee, saying it is taking over the assembly's mandate.
"The Senate is trying to do the work of the county assembly, which is to ensure the governor appoints a deputy. Furthermore, not having a deputy governor does not affect the operations of a county," Guyo says.
He added that Sonko has nominated four women candidates for the position and that all that is left is the tabling of the names before the assembly.
The MCAs criticised Senator Johnson Sakaja, saying he is dwelling on frivulous issues.
They urged him to instead ensure the Senate sticks to its mandate, which is to protect the interests of Nairobi residents.
Sakaja raised concern over the manner in which Sonko is running Nairobi affairs, which he said hurt services.
He issued a statement saying Sonko ignored the Supreme Court which advised that governors should nominate fresh nominees to replace their deputies.
Otieno added that the assembly is able to perform its oversight role as stipulated by the law.
"Once Sonko nominates a deputy governor then through the committees we will be able to give our input," he said.
On Monday, the Senate Committee on Devolution and Intergovernmental Relations invited the city governor to appear before it to answer queries over his "one-man show" leadership.
In a letter seen by The Standard, the committee questions why Sonko did not heed the Supreme Court's advice that governors should nominate replacements.
Igathe resigned in January last year. Sonko has been operating without a deputy since then.