Pastor Ng'ang'a files case to stop trial over Sh3.6 million fraud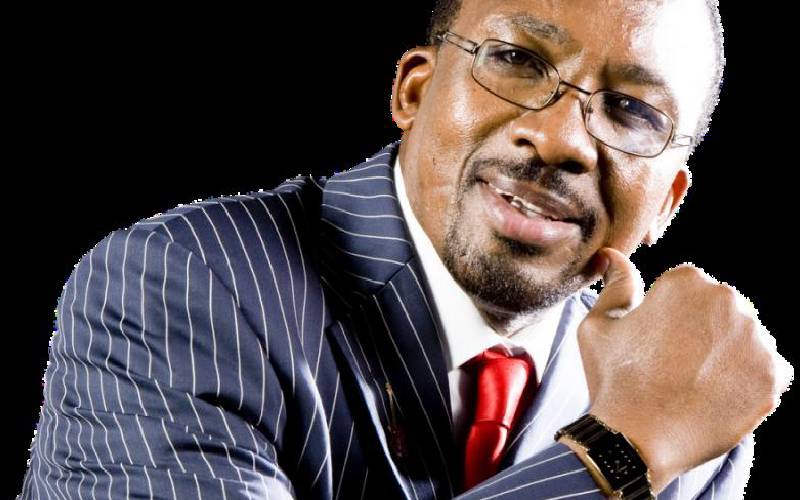 A Nairobi televangelist has gone to court seeking to stop intended criminal proceedings for allegedly defrauding a businessman of Sh3.6 million.
James Maina Ng'ang'a (pctured) of the Neno Evangelism Centre pastor wants the court to restrain Inspector General of Police (IG), Director of Criminal Investigations (DCI) and Director of Public Prosecutions (DPP) from arresting and arraigning him, pending the hearing and determination of the application.
He also wants the court to restrain the IG, DCI and DPP from harassing and intimidating him.
Mr Ng'ang'a is seeking the intervention of the court to set a day that he should appear before the agents of DCI and DPP in the presence of his lawyers.
The pastor says the prosecution officers have instituted investigations and intend to prosecute him today in respect of a complaint lodged by Wickson Njoroge, which, he insists, is purely a civil matter arising out of a lease agreement entered on April 6, 2016.
Through lawyer Cliff Oduk, Ng'ang'a said in 2006, he was approached by several Chinese nationals who wanted to lease his land in Karen.
He said the same Chinese nationals approached Njoroge to act as their agent.
"On April 6, 2016, I entered into a lease agreement with Njoroge," said Ng'ang'a.
He said the aforementioned lease was in regard to L.R Number 7792/25 and 7792/92 Karen.
The pastor added that L.R Number 7792/25 and 7792/92 Karen, Nairobi, was a residential property which was rented as 17 bed-roomed house with an extra-large parking space.
He said the rent payable was Sh450,000 per month, clear of any deductions whatsoever payable yearly or in advance of or before fifth day of the month.
Ng'ang'a said he paid the agent an equivalent of two-month rent as agency fees, as had been agreed.
The prelate said Njoroge continued making demands that he be paid Sh3,600,000 or he would teach Ng'ang'a a lesson.
"I am a well-known televangelist, a trustee at Neno Evangelism Centre with its headquarters in Nairobi and I am not a flight risk. So the prayers sought are deserved," said Ng'ang'a.
He said criminal investigations and intended prosecutions were intended to coerce him to pay Njoroge Sh3,600,000, which would amount to abuse of the legal process.