Water body receives Sh2b to mitigate drought in dry regions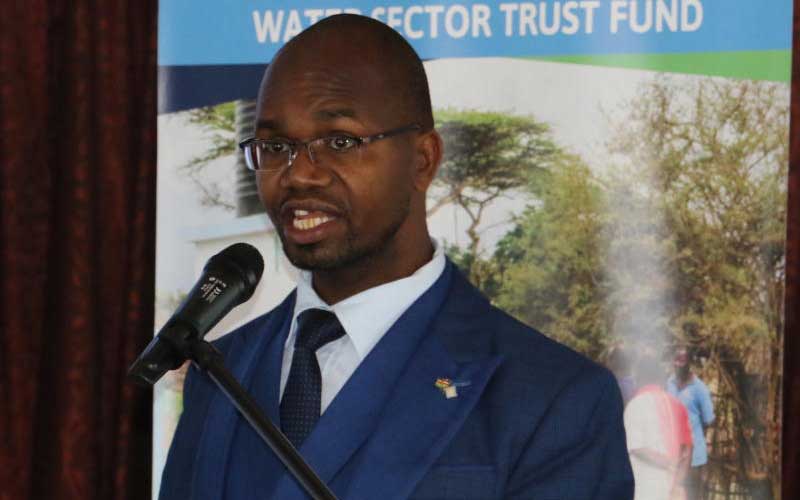 Water Sector Trust Fund (WSTF) has received a Sh2billion (Euro 17,650,000) grant to finance measures to mitigate against drought.
The European Union through the 11th European Development Fund has provided financing towards mitigating drought in Arid and Semi-Arid (ASAL) Areas.
The funds will be geared towards creating a Climate Proofed Infrastructure for Improved Water Supply and Sanitation in eight ASAL areas namely Baringo, Kajiado, Kilifi, Kitui, Mandera, Samburu, Taita-Taveta and West Pokot.
Speaking during a consultative forum, where representatives of the County governments including the County Executive Committee Members and Chief Officers in charge of water from the eight ASAL counties were in attendance.
Chief Executive Officer WSTF, Ismail Shaiye, underscored the need for involving counties to have concerted efforts in order to rid them of drought and emergencies resulting from lack of access to water and sanitation.
"To enhance sustainable collaborations, County contribution in terms financial or technical, political goodwill will go long way to achieving bigger impacts and securing our communities from drought emergencies resulting from lack of access to water," said Shaiye.
Stephen Wathome, Programme Manager, Agriculture, Job creation and Resilience, Delegation of European Union in Kenya. Said the meeting was critical in making sure counties were brought on board.
"Today's event is critical in especially ensuring that counties who are key beneficiaries and stakeholders of the "Action" are properly on-boarded, said Wathome.
He added that WSTF have the recognized mandate and are best placed to spearhead the rollout of various interventions within the water sector.
According to Patrick Kokonya, Chairman of WSTF, if the project is carefully done, communities will be able to benefit from access to water and sanitation services.
"When this is meticulously done, then the communities in ASALs will have improved access to water supply and sanitation services, an improved and sustainably managed water resources and enhanced public private and community partnerships," said Kokonya.
He assured the country of KSTF's commitment to results and the need for working together in achieving the noble objectives of ending drought emergencies in this Country.
"At the end of the program we expect to have implemented 24 Medium Sized Climate Proofed Water Supply Infrastructure, 20 Climate proofed Water Resources Management Infrastructure, 36 Community Led Sanitation Initiatives and enhanced Public Private Community Partnerships," added Kokonya.
A financing agreement signed between the European Union (EU) and the Government of Kenya requires, the National Government to co-fund the project at a tune of Sh453 million and County Governments contribution of Sh348 million.
The programme objective is to ensure that the deficit of climate-proofed water supply and sanitation infrastructures and their maintenance are identified, planned and progressively addressed in a coordinated and comprehensive manner at national, county and community level.
This comes at a time when the country has been hit by news of ravaging drought, due to unreliable rainfall and poor planning by both county and national governments.
Unconfirmed cases of deaths caused by the drought have been reported even though the government has tried to down play the reports.
National Disaster Management Authority CEO James Oduor on Monday said the deaths reported in the media could not be linked to the drought.
Oduor said it could be a result of sickness and other causes, not the drought.
Water Sector Trust Fund (WSTF) is the Kenyan State Corporation mandated to finance water and sanitation services for the poor and underserved communities in rural and urban areas.
In the Water Act 2016, The Mandate of the Fund is to provide conditional and unconditional grants to the Counties and to assist in financing the development of and management of water services in the rural and urban marginalized and undeserved areas.