DNA results from plane crash to take six months, Ethiopia says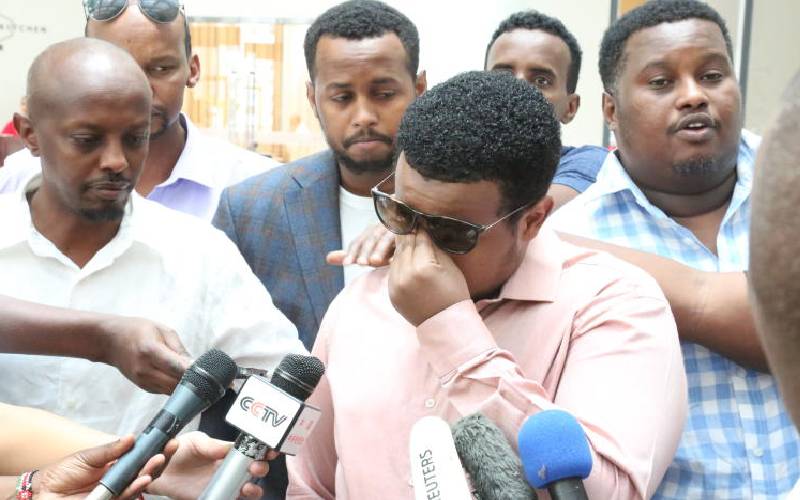 Relatives of the victims of the doomed Ethiopian Airlines plane that crashed a week ago will have to wait for six months to get the results of DNA tests that may match them to their kin, the airline said.
It also said that the families will have death certificates of their departed family members in two weeks time, as those in Addis Ababa were offered charred earth from the plane crash site to bury.
This comes on the back of complaints by some of the relatives of the bereaved who were at pains to understand a slow and painful process of victim identification that was being undertaken by the Ethiopian authorities.
In the course of the week, dozens of family members trooped to the Ethiopian capital to give DNA samples, which they hoped would help investigators identify the remains of their kin and hopefully y return with remains to their home countries.
The latest release from Addis Ababa, though understandable, further compounds the agony that next of kin are going through particularly after some of them had initially been denied access to the horrific crash site.
Eyewitness say the crash site is characterized by a massive crater, indicating the devastating speed at which the plane rammed into the ground in.
The recovery of the plane's Black Box may shed more light into what happened to the airplane and hopefully isolate the cause of the fatal crash. However, Ethiopian authorities did not have the necessary expertise to interpret the data, which was subsequently sent to Europe for analysis.
"The Ethiopian delegation led by the Chief investigator of Accident Investigation Bureau has arrived in the French Safety Investigation (BEA) facilities and the investigation process has started in Paris," Ethiopian Airlines said on Friday.
As families wait for the results from the investigation into the cause of the crash, Ethiopian Airlines is planning to hold a service on Sunday in Addis Ababa, at the Kidist Selassie, or Holy Trinity Cathedral, where many of the country's past rulers are buried beneath its pink stone spires.
Locally, families continue to grapple with the emotional burial plans, most at odds over how to conduct the funerals and what to burry in place of their relatives.
Elders have offered options, none of which would replace the closure found in entering an actual loved one.
Initial flight data and eyewitness accounts both shows some similarities with a crash by the same model of plane during a Lion Air flight in October 2018. The Lion Air crash led to the death of all 189 people onboard. Both planes crashed within minutes of take off after pilots reported problems.