Court orders arraignment Nairobi Water and Sewerage boss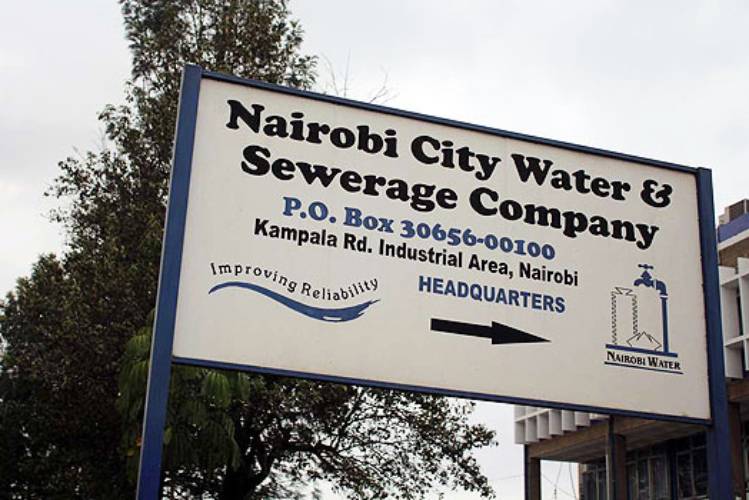 Nairobi Water and Sewerage boss Nahashon Muguna has been summoned to appear before Nairobi court on March 20, 2019, for failure to repair sewerage line along Nairobi West.
Muguna is expected to appear before senior resident magistrate Selina Muchungi, to explain why he has not complied with a notice requiring him to repair the sewer that is endangering the lives of the residents.
The officer was required to appear before the court on March 13, 2019, but he instead sent a representative who informed the court that he was away on official duty.
The defence lawyers however objected to the intended charges against Muguna, on the ground there were several similar cases pending in court, but the magistrate declined their argument saying each case was touching on a different matter.
Muguna is said to have failed to comply with a notice dated October 25, 2018, requiring him to reconnect and repair the destroyed sewer line on Langata road.
"On November 11, 2018, being the owner of the plot on Mai Mahiu road, situated in Nairobi Area, upon where nuisance exists and having been served with a notice under section 119 of public health act, failed to abate the nuisance within such period," intended charge sheet reads.
Harun Nyaboki, an interested party in the case, had received a letter from acting deputy director public health, Wilson Langat on his plea for urgent attention on the blocked sewer line.
In the letter dated February 25, 2019, Langat says, following complain by Nyaboki to the department on September 26, 2018, the officers were sent on the site to inspect and find the author of nuisance emanating from the plot which they established that a previous Nairobi waterway leave had been blocked by an individual of a neighbouring plot.
"The way leave belongs to Nairobi water, they were issued with a notice to abate the nuisance which up to date has not been complied with, the officer complained to the honourable court and summons were issued with case no 48/2019 at city court", the letter reads.
The case will be mentioned on March 20 when Muguna is expected in court.