Courts temporarily stops Gakuyo's removal from office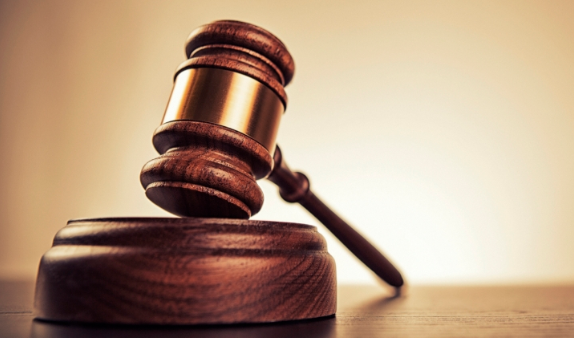 Ekeza Sacco Committee Members may not vacate from the office any time soon after the court temporarily stopped their removal.
Milimani Senior Resident Magistrate Maryanne Murage has restrained Commissioner of Co-operative Development officials from removing from office the management committee of Ekeza Sacco Society Limited.
The commissioner officials have also been restrained from installing a new management committee of the Sacco pending the inter-parties hearing on March 13, 2019.
"In the interim pending inter-parties hearing, the Commissioner of Co-operative Development is hereby restrained from removing from office the management of Ekeza Sacco," ordered Murage.
The Sacco Committee comprises of eight members who are David Kariuki Ngari alias Gakuyo as Chairman, James Kimani-vice-chairman, Lydia Nyaguthii-member, Anne Mbombua –Secretary, Mark Nyaga-Treasurer, Samuel Mwaura-Supervisory Committee, Chair, Grace Wanjiru-Supervisory Committee member and Josephat Gathege-Supervisory Committee Member.
The orders have been issued after eleven Ezeka Sacco members filled a petition to stop the commissioner from interfering with the management of the Sacco.
Through Lawyer James Mamboleo and Danson Omari, the Sacco officials said the management of Ekeza is about to be overthrown by the Commissioner of Co-operative Development thus leaving its affairs under open to loss.
"On February 5, 2019, the management committee of Ekeza Sacco issued a notice convening a special general meeting on February 21, 2019 to be held at Kasarani Sports Centre at 10.00am whose agenda was the Presentation of the Inquiry report," said Lawyer Mamboleo.
In court documents, the Sacco member's states that the Commissioner had on December 19, 2018 through an inquiry order appointed officers to conduct an inquiry into Ekeza Sacco's affairs, the inquiry report was to be presented at the Special General Meeting.
The members in the petition has stated that the Inquiry Report was not tabled at the special general meeting and instead the commissioner used the occasion to institute dramatic regime change.
They claim that the proceedings of the Special General Meeting ignored the agenda of the meeting and without basis involved into other matters.
"The special meeting was misguided by the Commissioner of Co-operative Development officers into executing a non-existed agenda of removal of the validly elected management committee members," said Lawyer Mamboleo.
Ekeza Sacco members claims that the Commissioner Officers conducted elections of interim management committee comprising of five officials.
"Commission officials violated basic rights of committee members, and they have also refused to release a report on the findings of the inquiry it launched into activities of David Kariuki Ngari," said Omari.
Mamboleo added that the provisions of the constitution of Ekeza Sacco and those of Co-operative societies Act were disregarded with reckless abandon.
He adds that the actions of the Commission officials will expose the Sacco to irreparable damages.
Kariuki alias Gakuyo is being represented by Lawyer Dastan Omari in another matter.