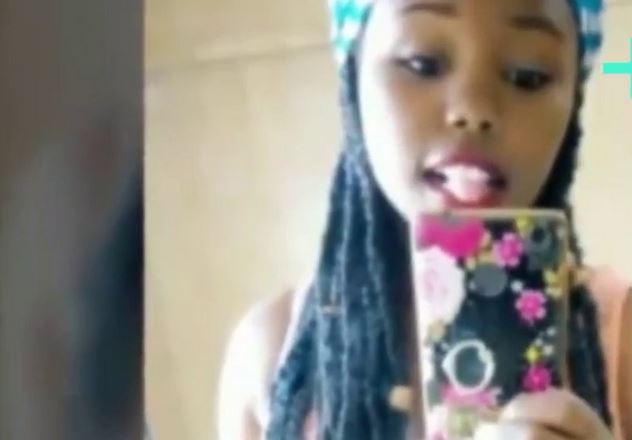 The family of Fridah Makena, a Meru National Polytechnic stiudent who allegedly committed suicide over her cheating boyfriend has reportedly set the record straight about their kin's death.
Makena is said to have told her friends that she had had enough and was tired of being alive before ending her life on learning that her boyfriend 'Kelvoh' was cheating on her.
But according to her funeral programme doing rounds on social media, Makena's family claims that the 20-year-old died as a result of liver and kidney complications.
Giving a brief history of Makena's life, the family described her as a healthy lady before she was diagnosed with diabetes while at school.
"The late Fridah enjoyed and lived a healthy life until she was diagnosed with diabetes while at Kaanga Girls'. She managed her condition and overcame it by observing and adhering to her diet and doctor's instructions. Fridah never failed to take her medication at the stipulated time she portrayed great signs of improvement after receiving treatment at Nkubu Consolata Hospital and Kiirua Hospital," read the obituary.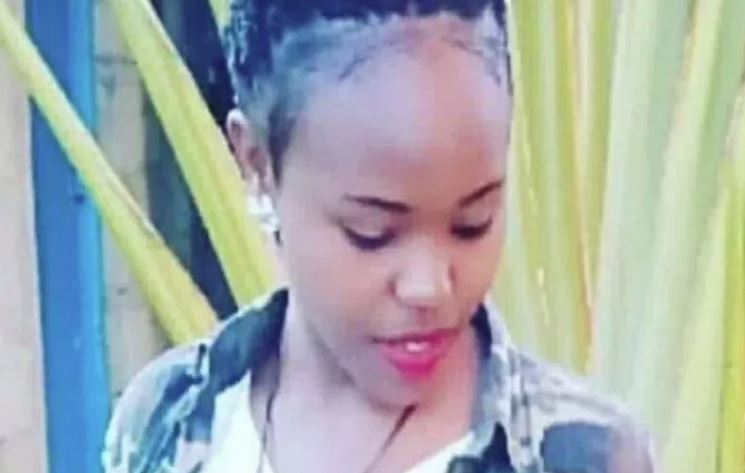 Revealing her last moments, the family said Makena was admitted at Nkubu Consulate Hospital where she underwent treatment before her condition worsened.
"On 25th February 2019, she was taken ill and admitted at Nkubu consulate hospital where she underwent treatment from the best doctors. On 28th February 2019as she was still recovering treatment her condition worsened due to kidney and liver failure. At around 9:00 pm she succumbed while undergoing treatment," the obituary added.
Below is Makena's complete funeral programme doing rounds on social media: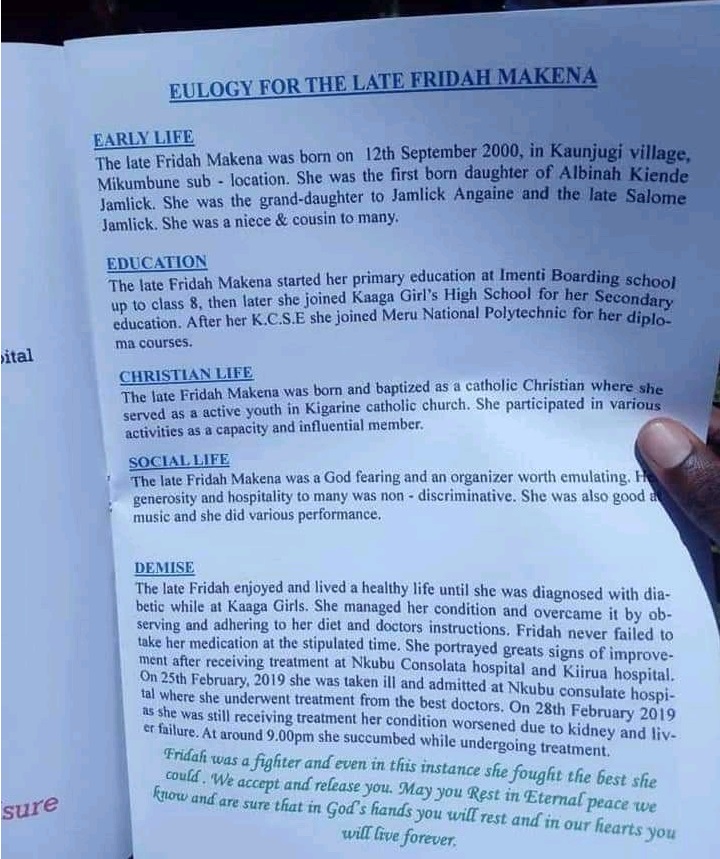 In the last hours of her life, Fridah Makena was shattered and inconsolable. It was during those fraught last hours that Makena, an undeniably beautiful young woman, despairingly sent out a series of pleas for help disguised as goodbye messages to several of her friends.
"I am sorry but I can't take it anymore. Kelvoh (Fridah's boyfriend) is the last thing I wanted to lose. There's no life without him. Suicide was the last thing I ever thought of but I give up. All the best and please don't miss me," Makena wrote to one of her friends as part of a longer emotionally charged message, which she concluded with a sad face emoticon.
A few minutes to 2pm last Friday, she messaged another of her friends on Whatsapp, telling him she did not want to live a second longer. Her friend consoled her, telling her she would overcome her problems and asked where she was. Makena replied: "I think I can't. I have reached the end".
Immediately after, Makena sent him a photo of nearly 20 white pills in an unwrapped brown paper, some which had spilled over onto a bed sheet.
Later that Friday, Makena took a video of herself as one by one, she popped the white pills down her throat, forcing them down with water she had held in a tumbler and moving away from the camera when she finished swallowing them.
Several hours later, she was reported dead.
According to her last messages and the reports of one of her friends, who requested anonymity, Makena, a student at the Meru National Polytechnic, committed suicide after her boyfriend, who studies at Cooperative University in Nairobi, reportedly cheated on her.
While The Standard was unable to establish how long the students had been dating, their love life did not appear to have had much turbulence.
Videos seen by The Standard revealed that the two loved to dance and party with friends, just like many college and university students. They were not shy to display their love publicly. Only on February 6, Fridah's boyfriend posted her photo on Facebook, calling her a "beautiful, cute lady" and his "all-time crush".
On January 28, Fridah posted a picture of herself, under which her boyfriend commented, "My girl" and Fridah replied that she had missed him.
Her boyfriend was forced to take down the post in the days after Fridah's demise, after some social media users stormed his profile, hurling insults at him and blaming him for Fridah's suicide.
For anyone studying their online interactions, their relationship was picture perfect, but according to friends, it had turned rocky in the two weeks prior to Fridah's death, marred by unending rumours and suspicions of infidelity.
Her friend, who spoke to The Standard on condition of anonymity, corroborated the rumours swirling around social media that Fridah's suicide was caused by her boyfriend's infidelity.
According to her, Fridah reached the tipping point when she finally saw proof - her boyfriend together with the student she had heard he was also dating.
"She put a lot of effort into their relationship. She used to frequent Cooperative University to visit her boyfriend, coming all the way from Meru. I think what hurt her most was not her boyfriend's cheating, but the fact that he rubbed it in her face and made sure she knew. She loved him so much and was terribly hurt," the friend said.
The Meru National Polytechnic Dean of Students confirmed Makena's death in a notice to the institution's fraternity. She died last Friday. Initially, some of her friends had claimed she was still alive.
Makena will be buried today at her parents' home in Nkubu, Meru County.
Additional reporting by Gloria Aradi.