Court quashes NHIF rule on marriage affidavits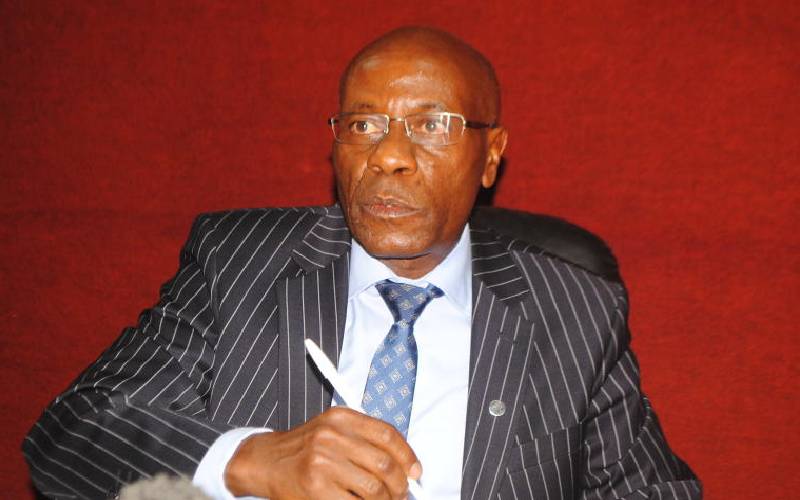 Lawyers have won a legal battle against a directive by National Health Insurance Fund (NHIF) requiring spouses to only get affidavits for proof of marriage commissioned by magistrates.
NHIF had on February 22, last year said it would no longer accept marriage certificates commissioned by advocates.
The decision, it argued, was informed by a number of claims, where beneficiaries of the insurance scheme ended up being either mistresses, girlfriends or other people not related to the registered persons.
The affidavit would only be required when one is changing particulars of a spouse.
"The process of identification is necessary to avoid fraud or extending benefits to unqualified persons, resulting in loss of public funds," NHIF had argued.
But High Court judge John Mativo, sitting in Nairobi, lifted the directive, saying the fund had no powers to direct which affidavit was acceptable.
According to the judge, lawyers were judicial officers and tapped the powers given by the Constitution to administer and commission oaths.
"The respondents have no legal mandate to prescribe which documents an advocate once appointed under the Act can commission. The impugned decision is not supported by the law. Differently stated, the respondents acted outside their legal mandate," ruled Justice Mativo.
The judge also found that NHIF did not give the Law Society of Kenya (LSK) an opportunity to contribute on the directive contained in its regulations.
Mativo said it would only be fair for all stakeholders to be consulted before a public agency comes up with regulations or decisions that would affect majority of Kenyans.
"The decision lacks legal basis. It offends the law. It defies logic. It falls outside the range of possible justifiable outcomes a decision maker properly directing his mind to law and facts can reasonably arrive at. The decision is grossly unreasonable," said Mativo.
"There is nothing to show that a reasonable body or person, faced with the same set of facts and circumstances and properly directing his mind to the law would have arrived at the same decision. In other words, applying the above tests of unreasonableness and irrationality," the judge added.
Through lawyer Paul Ogendi, LSK said the country had an inadequate number of magistrates.
LSK also argued that the decision by the insurer was equally overburdening courts, as magistrates had other responsibilities, including hearing and determining cases.