Agency stops Sh4.8b prisons weapons deal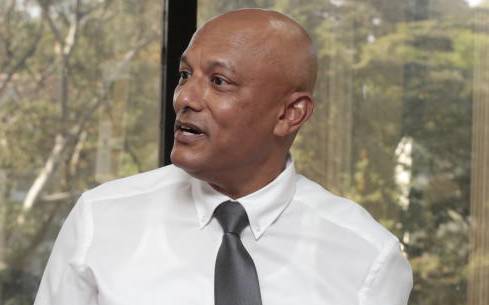 The Ethics and Anti-Corruption Commission (EACC) has stopped a Sh4.8 billion tender for supply of weapons to the Prisons Department because of procurement irregularities.
EACC investigations said the State Department for Correctional Services, under which the Prisons Department falls, awarded 10 contracts through restricted tendering for supply of various items.
Consequently, the commission has recommended arraignment of nine officials, including two principal secretaries, and members of the tender committee to face five corruption-related charges.
Also targeted is an administrative secretary at the State Law office and a former top Office of the President official.
Yesterday, EACC Chief Executive Twalib Mbarak said the file and recommendations would be handed to Director of Public Prosecutions Noordin Haji soon.
The signed contract shows that firms were to be paid Sh3.6 billion upfront even without providing any bank guarantees.
Some 19 officers have recorded statements with EACC, among them Prisons Commissioner General Isaiah Osugo, whom detectives said they found had been sidelined.
"The whole thing was done at the State Department for Correctional Services and Commissioner General Isaiah Osugo was never involved. He only recalls being asked to provide procurement plans for his department in 2014," an EACC official said.
Investigations have established that there was no budget to procure the items. Also, some companies were fraudulently awarded tenders. Some of them lacked valid PIN and tax compliance certificates. They had also forged local purchase orders.
The investigators also said they had found the tendering process not fair, open and transparent, citing a case where a firm that had said it could only handle business of Sh800 million ended up getting a tender of Sh2.2 billion.
The deals under scrutiny include Sh2.2 billion for supply of bulletproof vests and plastic helmets, Sh597 million for G3-A3 rifles awarded to a Pakistan company, Sh478.5 million for supply of sub-machine guns, and Sh342.72 million for fullbore target rifles and a Sh570 million for supply of other assorted items.
Others include a Sh200 million for supply of G3 rifle slings, Sh158.75 million for supply of pistols, Sh119.125 million for special stores, a Sh98 million for assorted items and a third tender for supply of assorted items at Sh44.6 million.
A single sling was to be supplied at Sh5,000, yet it costs less than Sh1,000. One teargas canister was to be supplied at Sh5,500, rifle cleaning oil at Sh500 per litre, cleaning kits for G33 at Sh5,000 per unit, handcuffs at Sh5,000 each, one anti-riot helmet 6,750 each, a single shelf at 7,500, leg guard at Sh8,000 per pair, arm guards at Sh8,000 per pair and plastic baton at Sh6,750.