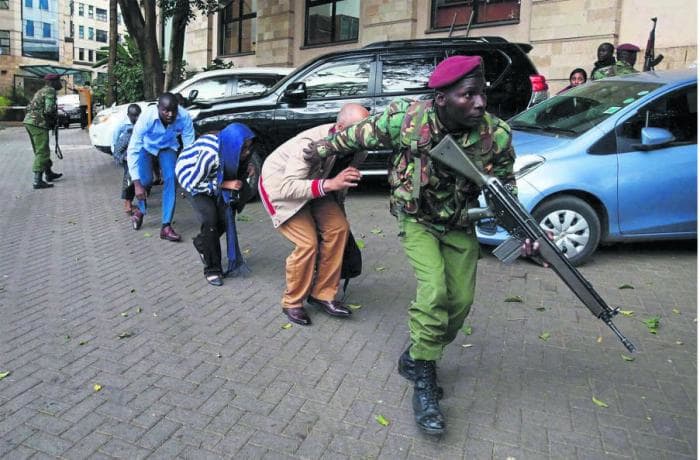 A General Service Unit (GSU) officer has been awarded for his heroic deeds during the Dusit terror attack.
Constable Ali Kombo's actions at the 14 Riverside terror-siege scene helped save hundreds of lives.
The award was presented yesterday to Constable Kombo by Raphael Obonyo who is an advisor with the United Nations.
The awarding ceremony that took place at the Tribe Hotel saw many dignitaries come together in honor of the officer who risked his life to save hundreds of innocent people.
"This is a special award for individuals who keep doing their best, and give hope using their example, like Police Officer Kombo who acted without regard to his own safety and rose beyond the call of duty," said Raphael Obonyo who is also the Convener of The Youth Congress in Kenya.
Constable Kombo who could not hide his joy expressed gratitude and called on Kenyans to support the police in their mission to protect the country and maintain law and order.
"Thank you for this rare honor, you have given me and fellow officers hope to do more, and to do better," said Constable Kombo as he received his award.
Kenyans will forever remember January 15 when the country suffered a terrorist attack that had targeted the DusitD2 Hotel situated on 14 Riverside Drive in Nairobi.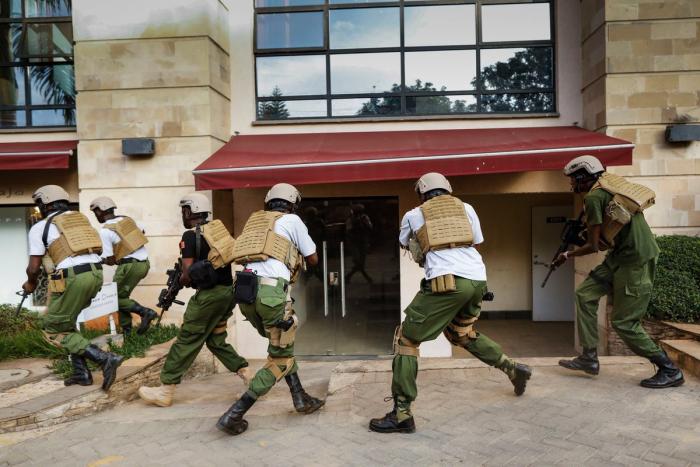 Police responded to the Riverside terror scene almost immediately engaging the terrorists for up to five hours.
The first team to respond to the scene were officers from the nearby Australian embassy.
Later Recce which is a special force unit of the GSU led the attack that brought down the terrorists.