Rogue landlords targeted as NEMA moves to restore Nairobi rivers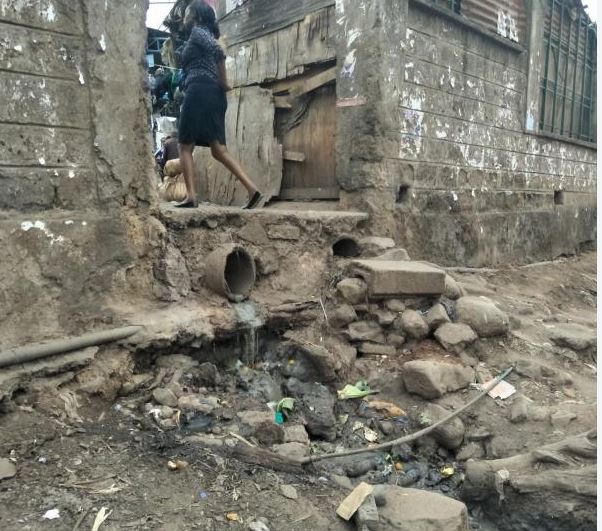 Nairobi landlords whose buildings are not connected to the sewerage system risk having their buildings declared uninhabitable, a State agency has warned.
The National Environment Management Authority (Nema) said the plan was to compel the landlords to comply with health regulations by denying them tenants.
Targeted buildings
The targeted buildings empty waste into rivers.
The decision comes after a recent order by Environment Cabinet Secretary Keriako Tobiko that the people polluting rivers be prosecuted.
Nema Director General Geoffrey Wahungu said the authority was working closely with the Directorate of Urban Rivers Programme, which falls under the Ministry of Environment, to enforce the order.
"Landlords who have been discharging waste into rivers are in for a rude shock. Our plan is to declare their houses uninhabitable and deny them business until they comply," said Prof Wahungu.
He complained that courts were an impediment to enforcing the new order, with most landlords hurrying to seek court injunctions when Nema officials visited their premises to enforce compliance.
"There is a prominent case in Dagoretti, along Naivasha Road, where a landlord has always rushed to court to prevent officers from getting access to his property. These are some of the cases we want to deal with," said Wahungu.
He added that Nairobi'd rivers were being polluted by sewage from residential buildings and burst sewers.
"About 60 per cent of effluent that flows into the rivers is from burst sewers. We are working with the Nairobi Water and Sewerage Company to ensure that the sewer lines are restored."
According to the Nema boss, officials at the agency were inspecting the rivers at different points to identify individual buildings that were polluting them and establish who would be held accountable. According to Wahugu, trees would be planted along the river banks after the inspection. This would be aimed at turning the banks into scenic environs.
Slum challenge
On Friday last week, Mr Tobiko said his ministry would go for all the people responsible for polluting rivers.
Slums have been known to pollute rivers in Nairobi because they lack amenities such as toilets, and so the dwellers empty their waste into the rivers.
All Nairobi's rivers pass through slums, and this exposes them to pollution.
Some unscrupulous farmers use raw sewage in their farms despite the danger of serious health issues for consumers.
Last year, the Nairobi Regeneration Committee brought down a number of buildings on riparian zones.