Bank cleaner charged with Sh24 million theft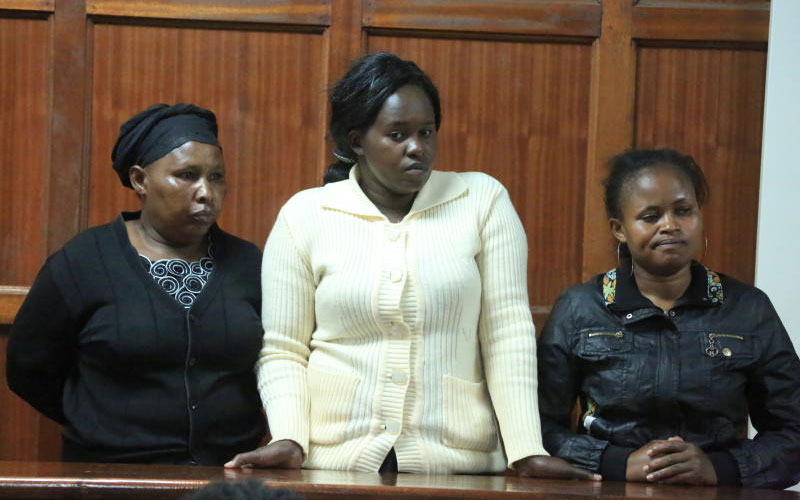 A cleaner at Equity Bank and a 59-year-old woman have been charged with stealing money from banks.
Brevin Lugembe, a cleaner at Equity Bank, has been charged with conspiracy to steal Sh24,661,806 from the bank on or before February 10, last year, jointly with others not before court.
Bail terms
Lugembe pleaded not guilty to the charges. His lawyer pleaded with the court to grant him favourable bail terms.
"Your honour, my client is a cleaner at the said institution. I don't think he has the capacity to siphon this kind of money," the lawyer told the court.
The prosecution asked Milimani Principal Magistrate Martha Mutuku to consolidate Lugembe's case with another one already before court. Lugembe was remanded until tomorrow when the case will be mentioned for consolidation.
Still at Milimani law courts, three women, including a 59-year-old, whose lawyer described as a "semi-literate" victim of hi-tech computer operations, were charged with hacking into a banking system to steal more than Sh24 million from Consolidated Bank.
The court heard that Josphine Mumo, who is charged alongside Damaris Mutheu and Regina Nyambura, was informed that her picture had appeared in the Press and presented herself before the local chief. She was then advised to go to Machakos Police Station, where she was apprehended by officers from the Directorate of Criminal Investigations (DCI).
"Your honour, it is ridiculous that at her age the DCI can charge her with altering computer data. She cannot even operate a smartphone," her lawyer, Boniface Nyamu, told the court.
The three suspects were accused that on diverse dates between December 31, last year and January 7, they fraudulently and with intent to steal, altered data in the Consolidated Bank core banking system.
The charges further stated that they transferred money to different bank accounts, causing the lender loss of Sh24,588,800.
Their charge sheet also read that on the same dates and place, the three conspired to steal Sh24,588,800 from the Consolidated Bank.
Mumo, 59, faced an additional count of handling stolen goods. The court heard that last January 7, she withdrew from her Stanbic Bank account a sum of Sh183,420 through an M-Pesa transaction, knowingly or having reasons to believe that it was stolen.
Bank withdrawal
Damaris was charged with stealing Sh560,500 from the Consolidated Bank and withdrawing Sh559,374 through M-Pesa and account-to-account transfer knowingly or having reasons to believe it was stolen.
Regina was charged with stealing Sh431,374 through M-Pesa and PesaLink transaction, knowingly or having reasons to believe it was stolen.
The three denied the charges and were each released on a bond of Sh300,000 or a Sh200,000 cash bail.