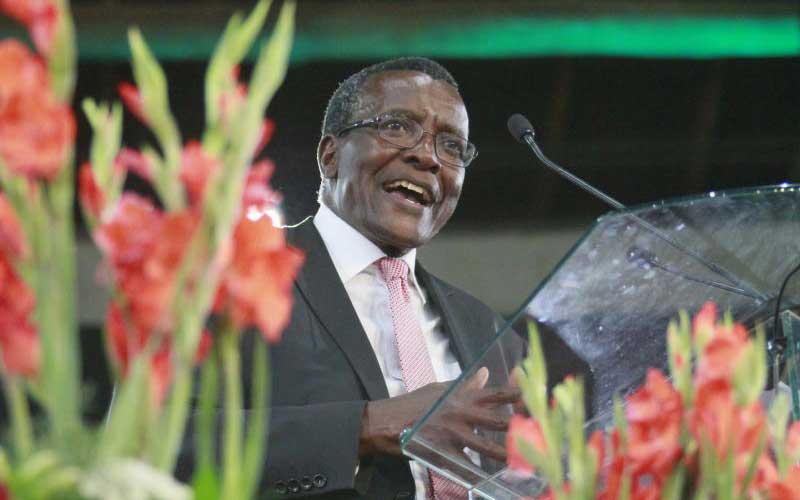 Chief Justice David Maraga on Monday transferred some five judges in a move seen to enhance efficiency in courts.
Among those moved are both Constitutional Court judges in Milimani -Justices Wilfrida Okwany and Chacha Mwita.
Okwany, according to a letter seen by The Standard, will be settling commercial disputes from March 1, 2019.
"Following an assessment of the needs and the resources of the judiciary, it has become necessary to make a few transfers at this time. You are hereby transferred to the commercial and tax division of the High Court," a letter addressed to Justice Okwany read in part.
Justice Okwany was last year on February 13 transferred from Kisii High Court to the Constitutional Division of the High Court in Nairobi.
Justice Mwita has been sent to Kajiado where he will be the presiding judge.
Both judges had participated in suspending Government's controversial Cyber Crime Act, which provided for criminal punishment to anyone who posted any information thought to be a slur on social media and the main stream media.
Justice Mwita suspended implementation of 22 sections of the cybercrime law last year and when the Government moved to Justice Okwany seeking to lift the temporally orders she declined.
President Uhuru Kenyatta taunted Justice Maraga last month after he raised his irritation about bloggers who were tainting the image of the Judiciary and himself on social media.
The President told him to get used to the annoying comments as it was the judiciary which frustrated efforts to tame bloggers.
Justice Mwita also stopped Director of Public Prosecution (DPP) Noordin Haji from prosecuting Deputy Chief Justice Philomena Mwilu until her case is heard and determined.
The two will be replaced Justices Aaron Makau and Weldon Korir.
Justice Makau was in the Commercial Court in Milimani while Justice Korir was in Malindi High Court.
It is a comeback for Justice Korir who was sitting at the Judicial Review division of the High Court before being transferred to Malindi.
The judge will head the Constitutional Court.
He will be replaced by Justice Reuben Nyakundi who is sitting in Kajiado Court.
The reshuffle which is happening barely a year after the last one, is Justice Maraga's second in his tenure as the CJ.
Last year, he replaced almost all the judges in the Milimani Constitutional and Judicial Review Division with their colleagues from the counties.
A notice sent to judges by then High Court principal judge, Richard Mwongo, showed that 18 judges were affected.
"The Chief Justice has now made transfers of judges and issued the individual judges affected with the letters," the letter said.
Justice Mwongo was moved to the High Court in Naivasha while Justice George Odunga, who was presiding over the Judicial Review Division in Nairobi, was sent to Machakos in the same capacity.