Standard Group's KTN Home to unveil new reality series, Ms President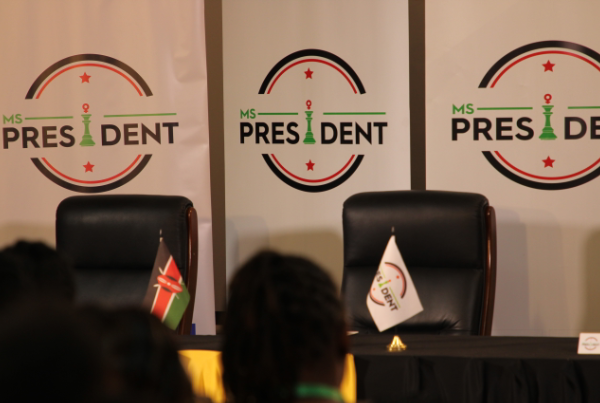 One of Standard Group's media outlets, KTN Home, is unveiling a one of a kind reality series which aims to showcase women's ability in leadership positions.
The shoot of the series dubbed 'Ms President' kicked off on January 11, last year. The first episode is set to go on air today.
There will be an elimination of contestants until the winner emerges.
The inspiration to produce the 'Ms President' reality series in Kenya comes from the Palestinian Territories.
In 2013, leading Palestinian broadcaster, Ma'an Television Network, came up with a series dubbed 'Mr President'.
So far, 80 of its episodes have been aired.
It was a popular reality series that involved choosing a young Palestinian to be their next President.
Ratings have shown that one million Palestinian households – roughly half the population – tuned in to watch the series.
The series used an elimination format similar to that of Idols in the UK, Nouvelle Star in France and Star Academy in Lebanon.
Women leadership
'Ms President' is an entertaining, educating and thought-provoking reality TV series that will be a platform used to portray to a national audience the capacity and ability of women to lead effectively.
On June 5, last year, a call inviting Kenyan women aged between 21 and 70 years to participate was put out.
The participation process was closed on August 10, last year.
A total 949 applications were received from the 47 counties before a two-step shortlisting process began.
As is the case of many competitions, there was an elimination procedure. In the end, 70 suitably qualified women were chosen and will go into the show.
Through a series of tasks and challenges, contestants - all female - will display their leadership capabilities
The 26-episode series will showcase intelligent and articulate women who are 'presidential' with the aim of increasing the chances of women, young and old, taking up leadership positions.
Partly, the show also seeks to demonstrate that women can play a key role in preventing the spread of violent extremism.
Violent extremism
Consequently, after the show has conclusively aired on KTN Home, there will be community engagement forums in three coastal counties - Kilifi, Kwale and Mombasa.
The leadership forums will focus on the leadership role that women can play in countering violent extremism.
In the end, through viewers' votes and a jury decision, one contestant will emerge the Ms President.
There is no prize guaranteed for the winner at this point.
However, discussions are ongoing with various institutions with a view to finding suitable "ambassadorial roles" for the winner and 12 finalists.