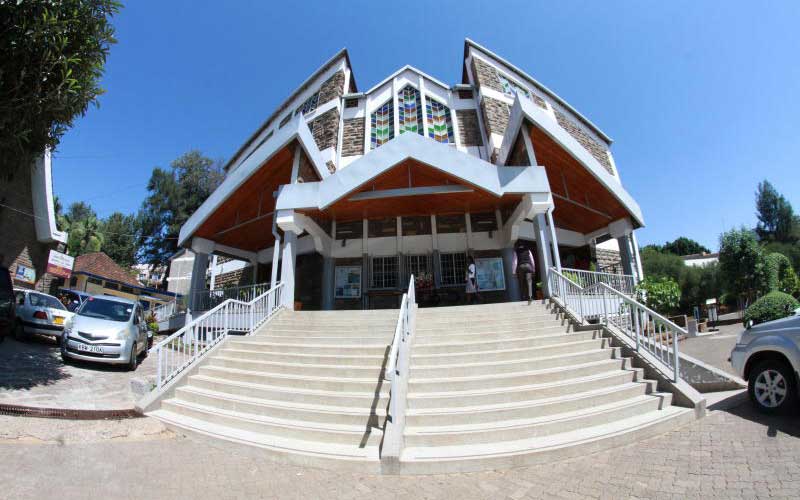 Wrangles in the Nairobi Central Seventh Day Adventist (SDA) church have intensified, with fears it is now divided down the middle. The divisions, said to have now taken a tribal angle, saw a group pitted against two pastors walk out of a crucial meeting. This is after squabbling late last year. Elders accuse the two clerics of polarising the church along ethnic lines and want them kicked out. The dispute arose after the pastors and elders differed on the names of individuals to serve in the nomination committee, which is mandated to pick officials to lead the church in 2019. The two pastors defied opposition from the group and went ahead to table the names of the officials, who are said to be mainly from one community. In the last two Sabbaths, elders and a number of faithful have walked out in protest, including boycotting the Holy Communion on January 19. And last Sabbath, after the two pastors and elders failed to resolve their differences, the group walked out of a church business meeting only to hold a parallel one in the old sanctuary within the same compound.
Splinter group
The splinter group held a second meeting on Sunday and is said to be contemplating opening a parallel bank account, where they will channel their tithes and offerings.
The wrangles have attracted the attention of the President of the General Conference of the SDA Church, Ted Wilson, who took to Twitter to pass a message. "Please join me in praying for the leadership of the East-Central African Division – President Blasious Ruguri, Secretary Alain Coralie, and Treasurer Jerome Habimana," Wilson said in a tweet last week. The church's head elder responded to Wilson: "Yes, elder Wilson. That's my division and leadership here is divisive... pitting brother against brother, planting negative ethnicity. Central Kenya Conference is on the spot right now. Much prayer is needed for the largest church in the division: Nairobi Central Church." The dispute took a dramatic turn when the elders locked the offices of the pastors, which are situated along Jakaya Kikwete Road in Nairobi, on December 23 last year. It took the intervention of the Central Kenya Conference (CKC), using officers from the neighbouring Nairobi Area Police Station, to have the two pastors access their offices the following day. While addressing faithful last Sabbath, Pastor Jean Pierre Maiywa regretted the events, while acknowledging that the process of picking officials was flawed.
Registered members
He claimed some members wanted "outsiders" to participate in the nomination process, but he was firm that the church manual required only registered members to participate in the exercise. In a letter written to the Karura-based CKC by First Elder Enock Kinara and copied to the General Conference of SDA based in the US, the elders claimed efforts to reconcile with the two pastors had failed.
Oneness in Christ
"Arising from the above and considering the unity of the church 'Oneness in Christ' as being a critical component in discipleship and fulfilling our mission, the special Church Business Meeting of Sabbath 22nd December 2018, resolved with immediate effect recalling of the current pastors by CKC," the letter dated December 23 reads. In their letter, the elders want the church membership consulted before new pastors are deployed to serve. "The elders further resolved that any new posting of pastors, though a prerogative of the local conference, be a consultative one, as this church has of recent had such postings without due consideration to the needs of the local congregation. There should therefore be no hurry (as was the case of Pr Maiywa) in posting replacements without such consultations."