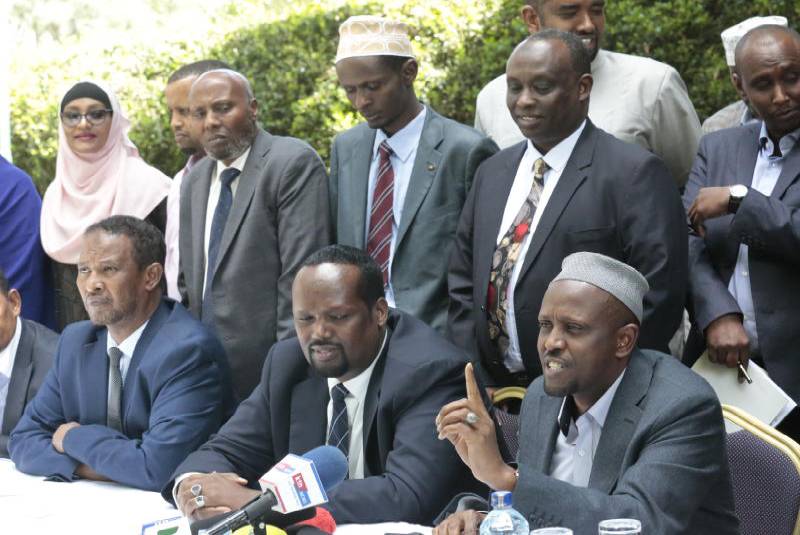 Leaders from Arid and Semi-Arid Lands (Asals) have opposed a new formula on revenue sharing, saying it will negatively affect their regions.
They also plan to seek legislators' intervention to rescind a decision by the Teachers Service Commission (TSC), which has opposed affirmative action that has led to thousands of their own being denied chance to join teacher training colleges.
The leaders, who spoke yesterday in Nairobi under the Frontier Counties Development Council (FCDC) and the Pastoralists Parliamentary Group, also called for transparency in the forthcoming census to ensure all Kenyans are counted.
They threatened to move to court to challenge the new formula being proposed by Commission on Revenue Allocation (CRA) for sharing resources to counties.
Read More
The leaders rejected CRA's new recommendations for the third revenue sharing formula that determines how much money goes to the county government every year.
Very unfair
"We find this formula to be very unfair to the Asal counties. The parameters are very subjective and discriminatory. The CRA consultative draft does not really state on what basis they chose these parameters while using population as basic denominator," said Mandera Governor Ali Roba.
Roba, who is also the chairperson of FCDC, said based on the new formula, the population factor shall therefore determine close to 70 per cent of resource allocations.
"The Asal counties are generally disadvantaged on population because of the sparse distribution and will lose close to Sh10 billion per year if the new formula is adopted," Roba said.
He also faulted the new formula for treating the same level of needs and questioned CRA's wisdom in proposing to allocate 10 per cent for agriculture.
"Twenty-three Asal counties are water-insecure due to over 50 years of neglect by successive governments before the advent of devolution," he said.
He also criticised CRA for ignoring the level of infrastructure gaps in the counties like Mandera which has no tarmac roads since independence.
Wajir East MP Rashid Amin said funds earmarked for the equalisation meant for the Asal counties had not been released.
Isiolo Woman Representative Rehema Dida said the 2019 census should determine how revenue is shared, However, she disagreed with the Government's proposal to use biometric system to conduct the exercise.
FCDC vice chairman Bashir Abdullahi said the region was worried by schemes by some leaders who were dictating policies of the national government from sections of the country.