Evidence in MP Alfred Keter's Sh633 million fraud case missing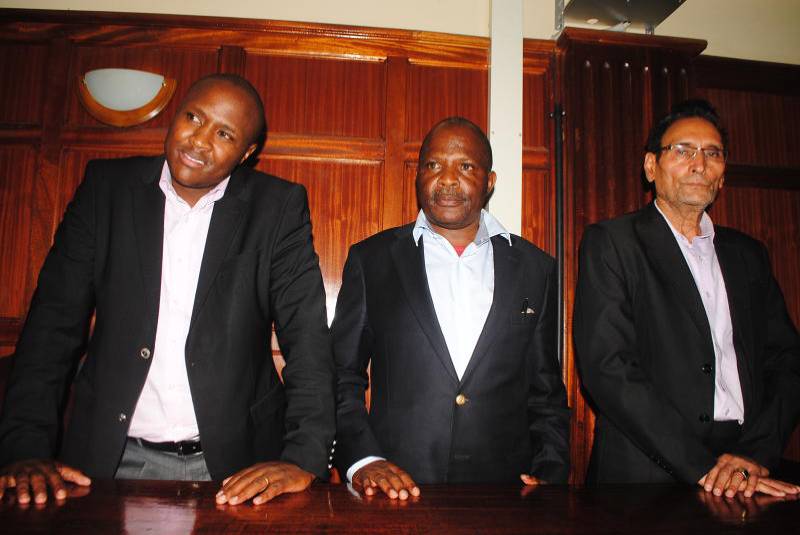 Prosecution documents are missing in a case in which Nandi Hills MP Alfred Keter and others are accused of forging Treasury bills valued at Sh633 million.
The case was to be heard on Monday, but was postponed to next year after prosecution said some Treasury bills, expected to be used as evidence, had been misplaced.
Senior assistant Director of Public Prosecutions (DPP) Daniel Karuri said some 42 Treasury bills were misplaced when things were being moved in the office.
Waste of time
"The documents have just been misplaced but not lost, I am confident to say that we will locate them," Karuri told Milimani Chief Magistrate Francis Andayi.
Defence lawyer Kimutai Bosek had opposed an application by the prosecution and requested the court to grant them only one hour to find the documents.
"The argument by the prosecution that the documents have been misplaced is just a waste of time and abuse of court process, they should be able to locate them in an hour's time," said Mr Bosek.
He wanted the court to direct that the matter be heard urgently because Keter is a Member of Parliament and needs to concentrate on his official duties.
In response, Karuri said that he cannot guarantee that the documents could have been found by December 18, and requested the court to allow his application for an adjournment.
In the case, Keter is charged alongside two co-directors of Desai Industries - Madat Chatur and Arthur Sakwa.
The prosecution has told the court that they have lined up 13 witnesses and 16 exhibits in the case.
The three were arrested in July after allegedly presenting forged Treasury bills, which were purportedly issued by the CBK a number of years ago.
On February 19, 2018, they were charged with 11 counts of forgery and conspiracy to defraud Central Bank of Kenya of Treasury Bills worth Sh633 million.
The three, however, denied all charges and were released on Sh2 million cash bail each.
Were issued
They were accused of attempted theft after they presented the Treasury bills, which they allegedly intended to cash for that amount.
They claimed the certificates were issued against cash they lent to the State in 1990.
Andayi allowed the application for adjournment and set January 31 as the date for mention, when the court is expected to confirm whether the documents have been found.