Officers dismiss new house allowance plan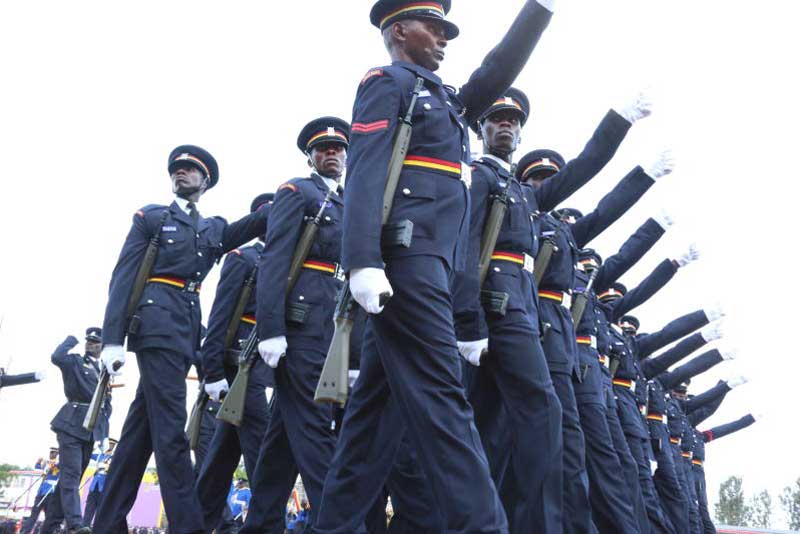 Police are grumbling over reduced allowances, which they claim are not enough to rent them decent houses, especially in Nairobi.
The discontent is widespread among junior officers in Nairobi who say the Sh9,500 housing allowance they have been offered is too little — once other deductions like pay-as-you-earn and running expenses like water and electricity are factored in.
They said that if they vacated the Government houses to rent their own units they would be forced to live in slums, which beats the logic of "offering them good accommodation".
Initially, the Government had planned to pay constables living in Nairobi Sh18,124 per month, Sh13,124 for those in Mombasa, Kisumu, Nakuru, Meru and Uasin Gishu and other counties Sh8,124.
But the amount has been reduced to Sh9,500 in Nairobi, Sh7,000 for other cities and Sh5,500 for the rest of the country.
Commuter allowance
In addition, they will get between Sh3,000 and Sh4,000 as commuter allowance.
"The Sh9,500 and Sh3,300 for house and commuter allowance respectively is subject to pay as you earn (PAYE). Sh1,900 will be deducted from Sh9,500 and Sh600 from Sh3,000. What remains can't get you a house in Nairobi, Meru or anywhere. Unless government wants us to live in slums," one of the the officer's complained.
"In the past, constables used to receive Sh3,000 while corporals got Sh4,000 per month to take care of repairs for water and electricity. But now this isn't the case since all of us will receive house allowances and are required to rent houses."
The officers say the reduced allowances will only expose them to more problems than what they are going through currently.
A sergeant in Nairobi will earn Sh9,800 as house allowance, Sh4,00 as commuter allowance while those in Mombasa, Kisumu, Nakuru, Nyeri, Eldoret, Thika, Kisii, Malindi, Kitale and Kakamega will get Sh7,300 and other regions Sh5,700.
Vacate houses
A senior sergeant of police in Nairobi will receive a house allowance of Sh15,700 and Sh4,000 commuter allowance, while those in Mombasa, Kisumu, Nakuru, Nyeri, Eldoret, Thika, Kisii and Kakamega will earn Sh11,300.
An inspector in Nairobi is likely to earn Sh24,000 for house allowance, Sh4,000 for commuter allowance while those in Mombasa, Kisumu, Nakuru, Nyeri, Eldoret, Thika, Kisii, and Kakamega will get Sh15,000 and Sh11,000 in other regions.
The more than 100,000 officers have up to the end of the year to vacate the Government houses.