How Ministry of Defence lost Sh145m in irregular deal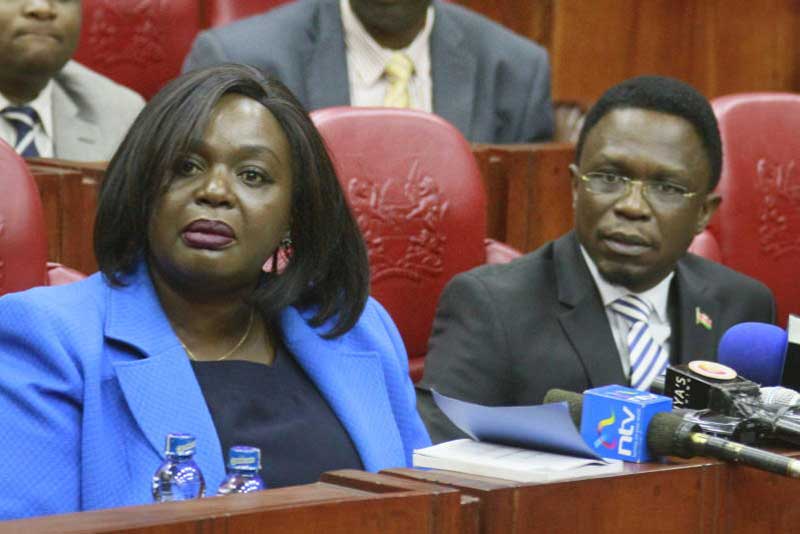 The National Assembly Public Accounts Committee has recommended prosecution of a former accounting officer in the Ministry of Defence for alleged loss of Sh145 million.
The money was allegedly lost during the purchase of two Caterpillar 374DL hydraulic excavators at the cost of Sh185 million when the estimated cost for both was Sh40 million.
This means the ministry could actually have acquired nine state-of-the-art hydraulic excavators at Sh20 million each, according to the committee.
The purchase was made during the 2014-2015 financial year.
"Under the circumstances, it is not possible to confirm that value for money was obtained in an expenditure totalling Sh185 million as required by the Public Finance Management Act," reads the report.
It adds: "The committee recommends that the DPP immediately commences investigations into the circumstances under which the irregular procurement was carried out and prosecute members of the Ministerial Tender Committee that approved the procurement, as well as the then accounting officer."
Although the ministry spent the Sh185 million on urgent purchase of the heavy duty excavators for purposes of road construction, civil works and disaster management, records show they have never been used for the intended purposes, except training.
"The management has not explained why direct procurement method was used instead of open tender. The ministry has not justified the basis for incurring huge expenditure on underutilised excavators," reads the report.
Documents obtained from 12 Engineers BN show that a Quick Coupler Cylinder in one of the two excavators was broken during training in May 2015 and that the supplier took the component away for repairs.
An audit on October 16, 2015 revealed the component has not been returned, meaning the equipment has remained unserviceable. No justification has been provided for the delayed repairs.
Records at the ministry headquarters, relating to erection of 144 quarters at Kenyatta Barracks in Gilgil, were unsatisfactory.
The tender, worth Sh346 million, was awarded to Capital Construction Company.