DP Ruto appreciates UN support for Uhuru's Big Four Agenda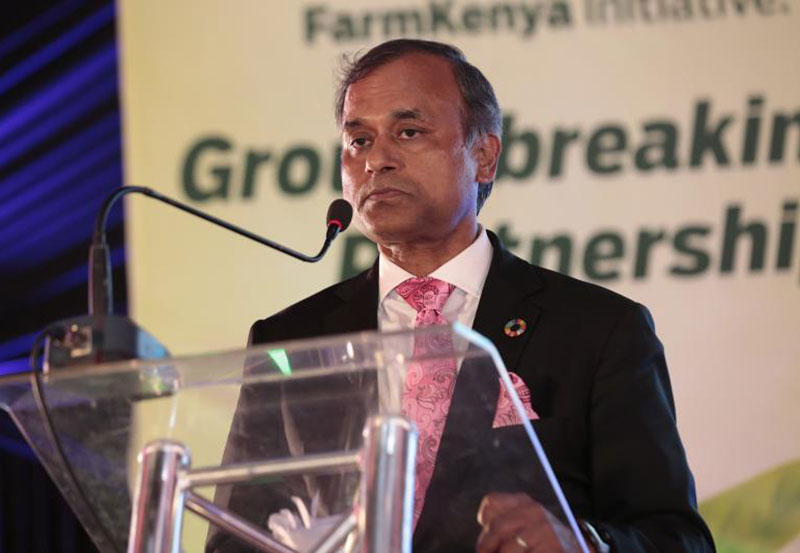 Deputy President William Ruto has applauded the United Nations for supporting President Uhuru's Big Four agenda.
This was after a meeting on Tuesday when Deputy President met with United Nations Country Team in Kenya to discuss implementation plans for the UN Development Assistant Framework (UNDAF 2018-2022) which was launched in June 2018.
The UNDAF 2018-22 is designed to support the government to deliver on the new Mid-term Plan III, the Big 4 Agenda and Vision 2030.
Over the next five years, the UNDAF 2018 – 2022 will act as a blueprint for the UN's support in Kenya that will see 21 specialized UN agencies including the World Bank and IMF based in country contribute Sh190 billion (US$1.9 billion) towards Kenya's development agenda, providing comparative advantage to national development.
"The Government appreciates the UN for ensuring that the current UNDAF has identified those sectors in which we can invest strategically for future generations particularly Kenya's youth, who are key to the Big Four Agenda," said the Deputy President.
UN Resident Coordinator Mr Siddharth Chatterjee said that the UNDAF is a commitment by the UN in Kenya not only to replace fragmentation with cohesion but also to support the Government in its pledge to move those at the periphery of development to the centre.
"We are determined that in our time, we must lay the foundations on which the hard work of the youth will be rewarded with the chance to lift themselves out of poverty. That is what reaping the demographic dividend is about," said Mr. Chatterjee.
In the Framework's budget, 59% is expected to support human capital development programmes. These are programmes within which two of the President's Big Four, Housing and Universal Health Care, fall. The other two, Food Security and Manufacturing, fall within the economic pillar of UNDAF and will take up 27% of the budget. The remaining 15% will go to transformative governance, which is a key enabler of the national priorities.
The good and of Golf 2018
In football they move goal posts. Doris Chen's mother moved the golf ball but all is not gloom: Tiger Woods is back