How I missed crucial training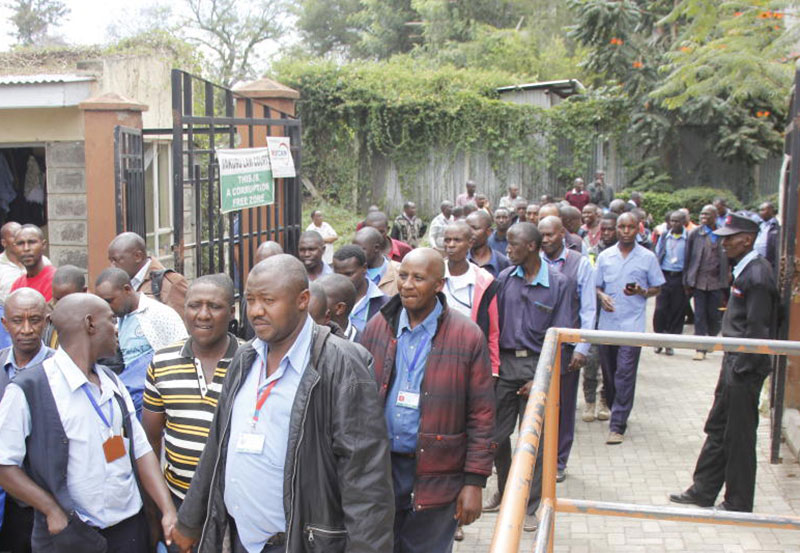 I woke up yesterday at about 3am to prepare to travel from Nakuru for a training with the BBC at ihub offices in Kilimani, Nairobi.
I arrived at the booking office early since I had anticipated a transport crisis, due to an impending crackdown on matatus that are not compliant with "Michuki rules".
The conference 'Beyond Fake News' was supposed to start at 8am. Knowing the journey would take roughly three hours, I was confident I would arrive ahead of time.
I found the matatu booking office almost deserted with a few passengers at the counter. There were no vehicles.
The crackdown on public service vehicles, I realised, was becoming a reality. Although the booking office was opened by 4.35am, staff were not receiving payment for tickets.
Their response to anxious travellers was standard: "We are waiting until consultations are made on available vehicles and fares agreed upon."
An hour-and-a-half later, the first three matatus arrived. The queue at the booking office had been increasing and the anxiety growing.
Finally, the fare was announced to be Sh700 – double the normal charges. Some passengers obliged while many others cancelled their journey.
I boarded the matatu at 6.05am. Checks were done, we fastened our seat belts and finally hit the road.
The journey was smooth, until we got to Lari in Limuru where traffic officers impounded the vehicle "for having tinted windows". It was 7.54am.
Two passengers who suggested to the traffic police to let the driver drop us off in Nairobi and proceed to Central Police Station were arrested. Their offence? Obstructing officers from carrying out their work.
We were all driven to Lari Police Station where the driver was booked and later taken to court, together with others who had been arrested earlier.
Take a quick survey and help us improve our website
Take a survey
I was getting late, and became nervous. Mike Plfaz, communication director at Space for Giants, who had booked me for the conference, reminded me that I should be in Nairobi. Unfortunately, here I was, holed up in a police station.
Efforts to get alternative means proved futile.
Finally, the Public Service Vehicle company we were using sent another vehicle to pick us up after several calls from passengers.
Five hours later, we were picked up, but the training opportunity was gone.