Counties blow cash on stalled projects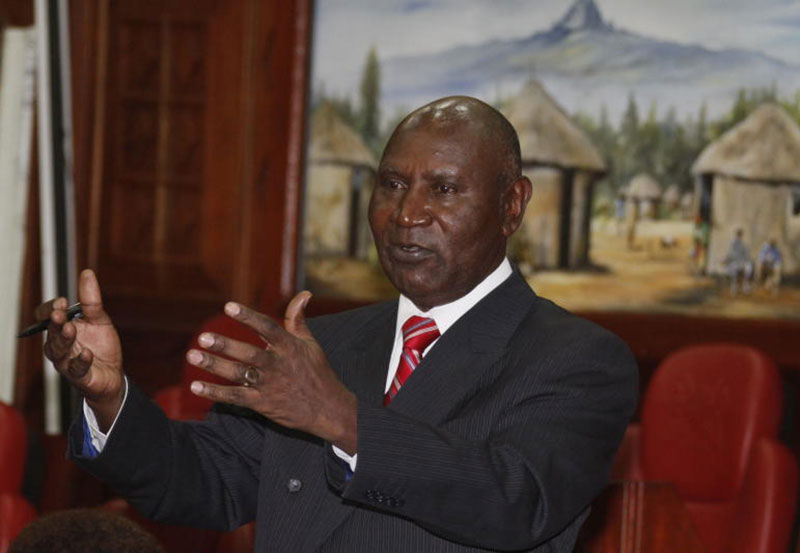 Six counties paid millions of shillings for projects that have since stalled, according to auditors.
Auditor General Edward Ouko's report shows blatant wastage of public resources, overstating the cost of projects and wasteful expenditure in the year ending June 30, 2017.
Kajiado, Busia, Nyamira, Kakamega, Machakos and Homa Bay, according to the report, failed to account for money spent on various projects, contravened procurement laws and irregularly bought various equipment.
Kajiado contracted Tynen Limited to construct a modern library at a cost of Sh119.9 million. The county also hired a lead consultant for the project. The project has since stalled and no works were done in the 2016-17 financial year, according to the survey.
Records indicate that the contractor and the consultant were paid Sh52 million and Sh12.6 million respectively.
The payment of Sh52 million made against certified amounts of Sh49 million resulting in an unexplained difference of Sh2.8 million.
"In the circumstances, it is not possible to confirm that there was value for money for the project and efficient use of resources given the notable delay in implementation, wrangles and the likely cost overruns that are likely to impact the project negatively, thus affecting service delivery to the public," the report partly reads.
Busia set aside Sh44 million for the construction of a maternity and newborn unit at Busia County Referral Hospital, a project which was to take 12 months.
A review of the project last year revealed that it stalled at 40 per cent completion with Sh31.5 million already paid.
According to the approved budget for 2016-17, some Sh2.9 billion was allocated to 10 departments to finance various development projects. But the county failed to implement projects worth Sh661.3 million.
Meanwhile, Nyamira, spent Sh9.7 million on a terminal facility at Kabirigo Market, but an inspection revealed that road repairs were not carried out. Instead a road measuring 4.9km from Kebirigo to Bokimo was murramed.
"No explanation has been provided by the management on why it did not enforce construction of the works against a few plot owners who have encroached on the roads. Consequently, the residents of Nyamira may not have received value for money invested in the project," the report said.
It was also not clear how Sh8.5 million was spent. Procurement documents indicated the county spent the cash on theatre equipment but payment documents show a laundry machine was bought.
Of the Sh4.86 billion that was budgeted for, the county spent only Sh1.92 billion, 39 per cent of the budget.
Compensation for the employees was above the 35 per cent cap set by the Public Finance Management Act.
Kakamega spent Sh66.6 million on the construction of a governor's residence which was marred by various anomalies. The location of the residence was not clear. While some tender documents indicated Lugari, others showed Likuyani.
Machakos spent Sh263 million but did not provide auditors with payment vouchers and supporting documents. The county also spent Sh62 million on procurement of 19 motor vehicles but only two units were verified.
"...the validity and propriety of the expenditure of Sh95 million cannot be confirmed," reads the report.
The county used Sh91.2 million to pay law firms and charged the amounts to other operating expenses.
Payment vouchers and supporting documents were not provided for audit.
Homa Bay also spent Sh3.5 million on supply, delivery and installation of oxygen plant materials at Homa Bay District Hospital, but the equipment failed to work. The county did not provide a list of individuals who benefited from car loans and mortgages and hence Sh98 million spent on the items cannot be accounted for.
Detained journalists freed
Tanzanian authorities have freed two staff members of an international press watchdog who had been detained under unclear circumstances.