More people could be charged with Monica's murder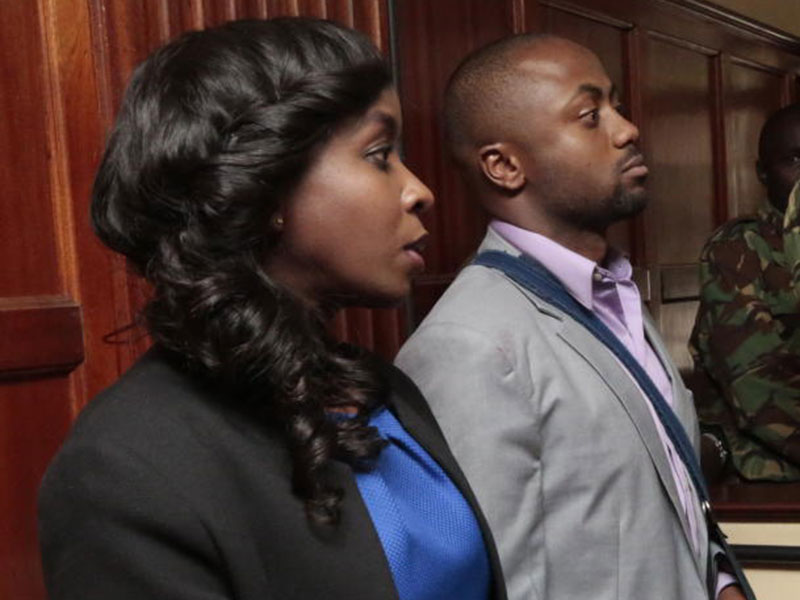 More suspects could be charged in connection with the murder of businesswoman Monica Kimani.
Yesterday, the Director of Public Prosecutions amended a charge sheet and charged afresh journalist Jacqueline Wanjiru Maribe and her fiancé, Joseph Kuria Irungu alias Jowie.
The new charge sheet stated that Irungu and Maribe murdered Monica, 28, at her Lamuria Gardens apartment in Kilimani, Nairobi, on the night of September 19, with others not before court.
Irungu and Maribe denied the amended charges as the State prosecutor Catherine Mwaniki asked Justice James Wakiaga to deny them bail. According to Ms Mwaniki, the accused were facing a serious charge that attracts the death penalty and were likely to flee if released on bail.
She argued that there were ongoing investigations regarding the two. "Irungu was seen interfering, burning clothing that the prosecution will be using during trial. Key witnesses have not been placed under witness protection. They are likely to intimidate the witnesses."
Justice Wakiaga also heard that Irungu and Maribe had no permanent houses and were likely to abscond. The prosecution also relied on the pre-bail probation report, which said Irungu travelled to the Middle East, saying he was a person of means who could flee.
The State said Maribe was a media personality associated with prominent persons and was likely to intimidate witnesses. "She has not cooperated with the police. She is not truthful and this is seen by the role she played by trying to cover up for the first accused," said Mwaniki.
She argued that although Maribe said she was a single mother, she had a family that could raise her child. The prosecution also stated that Monica's family lived in fear, not knowing whether there was a possibility of one of them being eliminated if the accused were released on bail.
Lawyer Cliff Ombeta, representing Irungu, however, argued that there was no reason for his client to abscond court hearings.
Accused person
"The prosecution has started by blackmailing the court. You are being asked that for justice to be done, you must detain the accused person. It is in their DNA to say that investigations are still ongoing," he argued.
Maribe, through lawyer Katwa Kigen, reiterated that she was ready to comply with the court's directions. "There is no evidence by the prosecution. They say she is likely to interfere with the prosecution. They do not say she has attempted to contact witnesses," argued Kigen.
The judge will deliver a ruling on the bail application October 30.