Labour ministry on spot over Sh480 million unaccounted for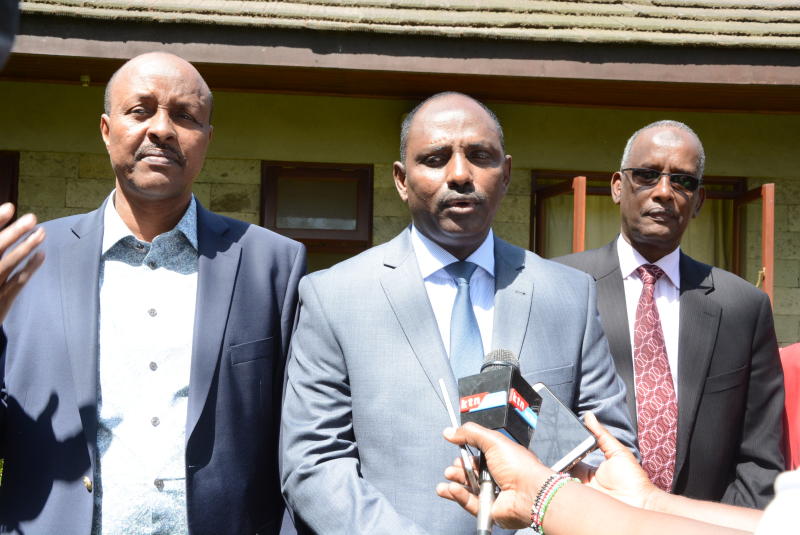 Labour Ministry is on the spot over a Sh480 million construction project that has remained incomplete seven years since it was started.
The Auditor General Edward Ouko has questioned the ministry's decision to review upward by Sh20 million the cost of putting up a research institute office complex in Industrial Area.
Ouko has also questioned why completion date was not specified.
Appearing before the National Assembly Public Accounts Committee, Labour Principal Secretary Ibrahim Mohamed was hard-pressed to explain why the project had stalled since 2009.
So far the ministry has pumped Sh324 million in the project at its phase four, with phase five still pending.
The Directorate of the Occupational Safety and Health Services (DOSH) in 2009 made a proposal to the ministry to construct the complex so as to help the ministry keep abreast with changing issues in work environment.
"Although the construction of this project started in the financial year 2009/2010 the project is still not complete seven years later. The builders' work were divided into five phases with construction being advertised, evaluated and awarded to different contractors per floor," queried Ouko.
"The implementation of the builders' work starting with basement, ground and first floor being done by one contractor and second and third floors by another one and the upper levels by yet another contractor has led to delay, escalation of advertisement and tender cost," added the queries.
But Dr Mohammed said the project was done in phases since funds was being disbursed in instalments in financial years.
He said the ministry received Sh71 million in 2009/10 financial year to start off the project.
"Accordingly, the ministry advertised for the building works (phase 1) through an open tender against the available funds which was adjusted and awarded by the ministerial tender committee to Lunao Enterprises at a contract sum of Sh71,239,810.80," explained the PS.
"Phase two and three were awarded to Makuyo Construction Co Ltd and Blue Stream Enterprises at contract sum of Sh68, 126,344.40 and Sh30, 751,500.05 respectively," he added.
He told the Opiyo Wandayi-led committee that Phase four was awarded to Blue stream Enterprises Ltd at a contract sum of Sh140, 337,360.66.
"Had the funds been availed at once, the project would have been implemented within 130 weeks," he said.
Audit inspection undertaken on February 10, 2016, revealed poor workmanship, with signate listing the contractors missing on site as required.