Governor Sonko uncovers 12 infant corpses stacked in plastic bags at Pumwani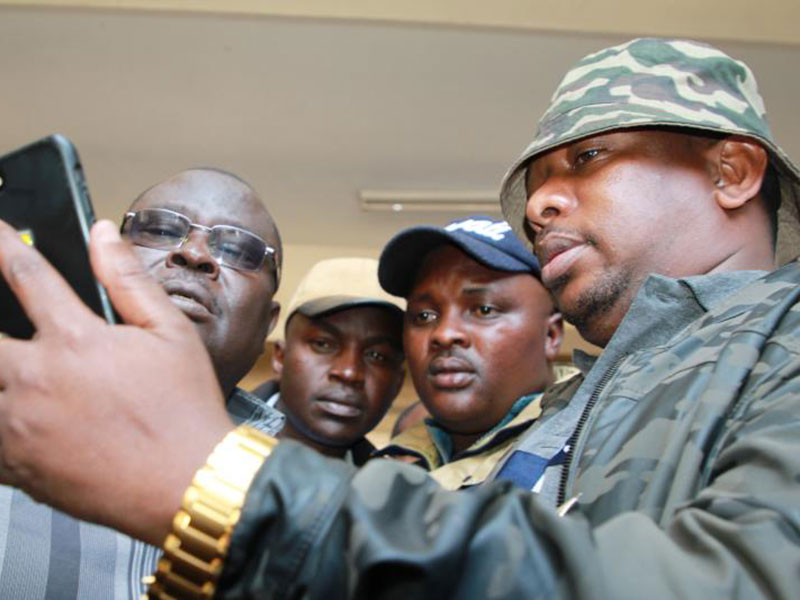 The top managers and board of Pumwani Maternity Hospital have been suspended.
Governor Mike Sonko sent the officials packing yesterday when he visited the hospital and saw how the bodies of 12 babies had been handled.
Five of the bodies were wrapped in plastic bags while six others were stuffed in medical supply boxes. One lay in a cardboard box. All the 12 infants had tags on their wrists.
The governor said he had decided to visit the hospital unannounced after a source tipped him off about the goings-on at the health facility. He arrived on a boda boda.
Suspended board
He sent home the hospital's medical superintendent, Catherine Mutinda, the obstetrician/gynaecologist, James Kamau, and the administrator, Zadock Angahya, who were all on duty.
Mr Sonko also suspended the board of directors and ordered an investigation into the matter, which he described as an infringement of human rights and disrespect for human dignity.
The governor had the discovery recorded and uploaded on social media. The video elicited anger and outrage.
Plastic bags
"Why are you lying to me that there is only one body when you have hidden some? How can you deliver 12 dead babies on a single day?" asked Sonko.
A hospital attendant tried to explain that the bodies were from Friday last week. However, he could not explain why the bodies had been stored the way they were.
"You want to tell me you store dead bodies in plastic bags and boxes inside a store for more than three days? I received information that there were six bodies in the hospital this morning," Sonko interjected.
The governor, who had initially been showed the first box containing only one body, searched the room and found the plastic bag with five bodies.
He ordered all the cartons in the room emptied and six more bodies were found.
"This is a police case. You cannot lose 12 babies in a day," he said.
In a Facebook post, Sonko said the visit was prompted by a video he had received showing some members of the administration ferrying bodies from the wards.
"Conducting impromptu visit at Pumwani Hospital, where it's alleged by members of the public that the management shut down the machines at the Maternity Wing leading to loss of lives of young ones," he said.
Stern action
He added: "I want to categorically state that human life must be respected no matter the case. Stern action will be taken against anyone found to be sabotaging the good services offered to our mothers and sisters who come to deliver in this facility."
There have been complaints about mismanagement in hospitals that has put the lives of patients at risk.
To fight drought, involve communities
According to the latest information from the Meteorological Department, rainfall will be poorly distributed in April, May and June, and this will have a serious impact on agriculture