Japan lauds Kenya as its biggest partner in Sub-Saharan Africa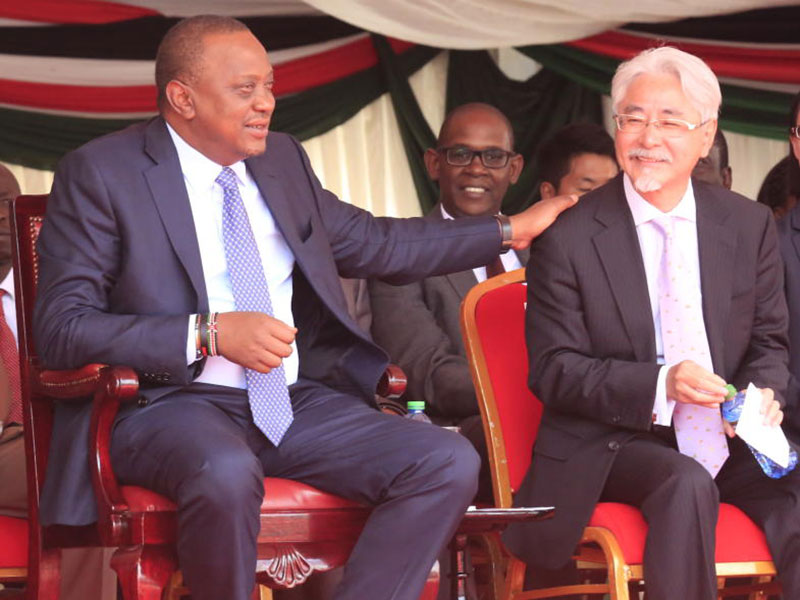 Kenya is Japan's biggest development partner in Sub-Saharan Africa, having received a cumulative of Sh622 billion in form of technical assistance, grants and loans since independence.
Japanese Ambassador Toshitsugu Uesawa said Kenya was the first African country to host a Tokyo International Conference on African Development (TICAD).
"It was not a coincidence that this landmark conference, the first to be held outside Japan, was hosted by Kenya. Nor is it by accident that Kenya is the biggest development partner of Japan in Sub-Saharan Africa in terms of the largest amount of assistance received," said Toshitsugu during the TICAD mini consultative conference held in Nairobi.
He said development projects arising from the TICAD pillars are very closely aligned to the Kenyan government's own top priorities, which are encapsulated as the Big Four Agenda.
Japan has supported the Mombasa Port Development Project, the Mombasa Special Economic Zone Development Project, the Dongo Kundu bypass, among others.
Nairobi's 'eatout' charm
Nairobi is not that boring -- you just have to know where to find a cost effective, not cheap, place that caters to your needs.