TSC, KNUT open new battle fronts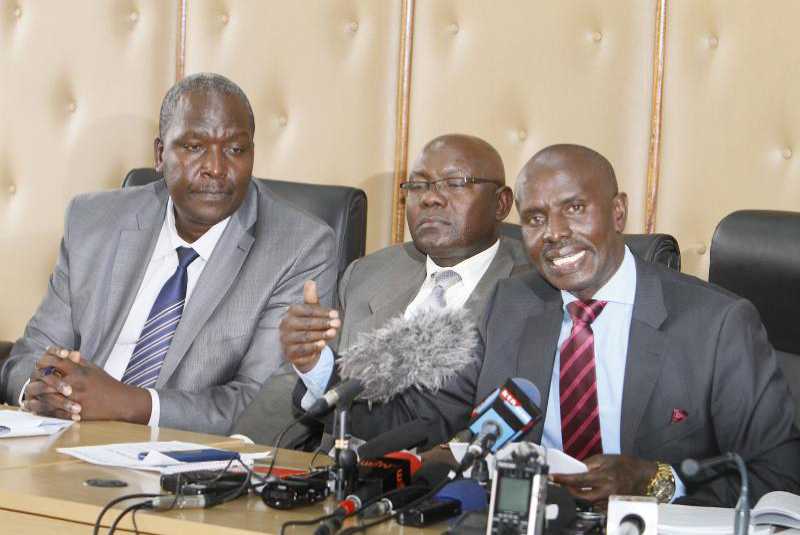 A union has criticised the teachers' employer for targeting tutors who have rejected the appraisal process.
Kenya National Union of Teachers (Knut) officials yesterday threatened not to participate in a crucial meeting with the Teachers Service Commission (TSC) at the end of the month unless disciplinary letters issued to at least 50 teachers were withdrawn.
TSC had issued show-cause letters to teachers who had destroyed Teacher Performance and Appraisal Development (TPad) materials during a Knut meeting in Nyamira.
"Your said conduct is incompatible with the teaching profession and contrary to Regulation 140 of the Code of Regulations for Teachers," reads one letter.
TSC this week warned its staff against taking directives from Knut. "Any directives relating to performance of teaching and administrative duties by union officials are illegal, misguided and downright pretentious."
But barely two days after TSC read the riot act to its staff on compliance with performance appraisal tools, Knut has once again asked its members not to sign the documents. In a statement, Knut accused the teachers' employer of engaging in sideshows aimed at stalling the upcoming talks.
"If they want to provoke us to scuttle the talks we have planned, then so be it. We shall keep off and put TSC on its defence for defying a directive by President Uhuru Kenyatta," said Knut Secretary General Wilson Sossion.
Mr Sossion said that the union might call a formal strike "if the grounds for talks are not level". This means that Knut members scheduled to supervise the national examinations could disrupt the exercise
To fight drought, involve communities
According to the latest information from the Meteorological Department, rainfall will be poorly distributed in April, May and June, and this will have a serious impact on agriculture