Tobiko and EACC in new deal to fight corruption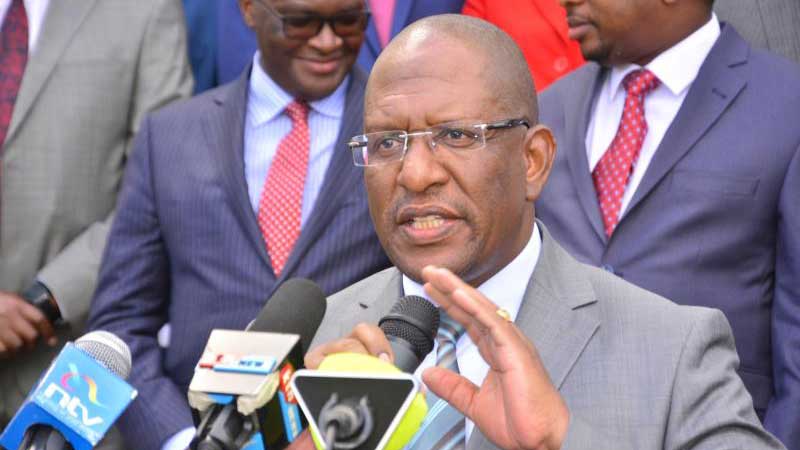 The Ethics and Anti-Corruption Commission (EACC) has partnered with the Ministry of Environment and Forestry to help it review operations and curb corruption.
Cabinet Secretary Keriako Tobiko (pictured) invited the EACC to analyse the systems, policies, procedures and practices of work in the ministry.
This comes against the backdrop of corruption related reports on public procurement irregularities, bribery, fraudulent acquisition and disposal of public property as well as conflict of interest.
In May, the CS submitted a report to the EACC exposing Sh2 billion stolen funds from a forestry initiative launched by the President.
He blamed this on corrupt Kenya Forest Service officials and powerful cartels involved in illegal logging.
Speaking yesterday during the launch of the exercise, Environment Principal Secretary, Susan Mochache, said this will ensure the ministry delivers on its mandate.
The commission's CEO Halakhe Waqo, said the Ministry of Environment is not unique to the process as they have already conducted the same in other ministries and institutions.
"For instance, the commission, in March presented a system review report at the Ministry of Lands and Physical Planning," he said.