Demolition spree: NEMA brings down Ukay Mall (Photos)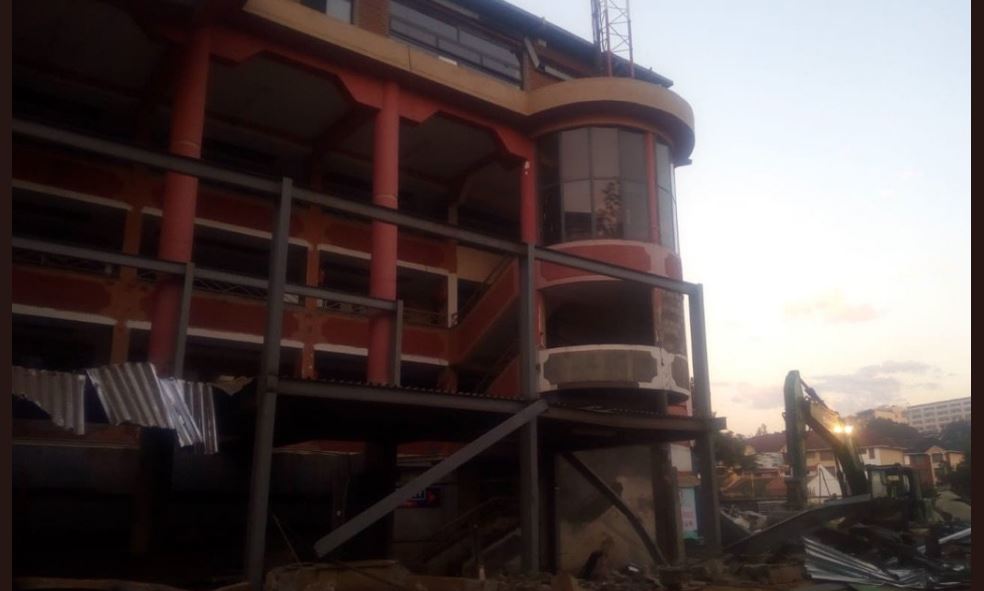 Ukay Mall located in Westlands Nairobi County has been demolished by National Environment Management Authority (NEMA) as it moves to reclaim riparian land.
The demolitions kicked off as early as 5AM on Friday.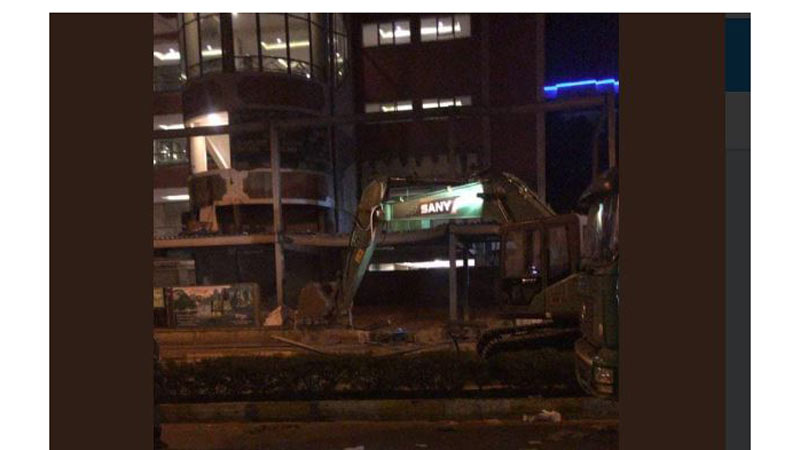 Yesterday, the owners of a prime property targeted for demolition went to court to have authorities restrained from interfering with the building.
The proprietors of Ukay Centre, which houses Nakumatt Supermarket in Westlands, sued the National Environment Management Authority (Nema) for the ongoing demolitions to reclaim riparian land.
The court declined to grant their wishes.
In Parliament yesterday Ukay Centre produced letters from the National Environment Management Authority (Nema) and the Water Resources Authority (WRA) approving construction near River Kibarage.
The proprietor of Ukay Centre, Bimal Shah, tabled the approval documents before the National Assembly's Environment Committee. He said he had heard rumours on social media that his Sh1 billion investment could be demolished. Buildings near River Kibarage were reportedly earmarked for demolition, with the owners saying that tenants had started moving out for fear of losing their businesses.
On Wednesday bulldozers descended on Southend Mall along Langata Road.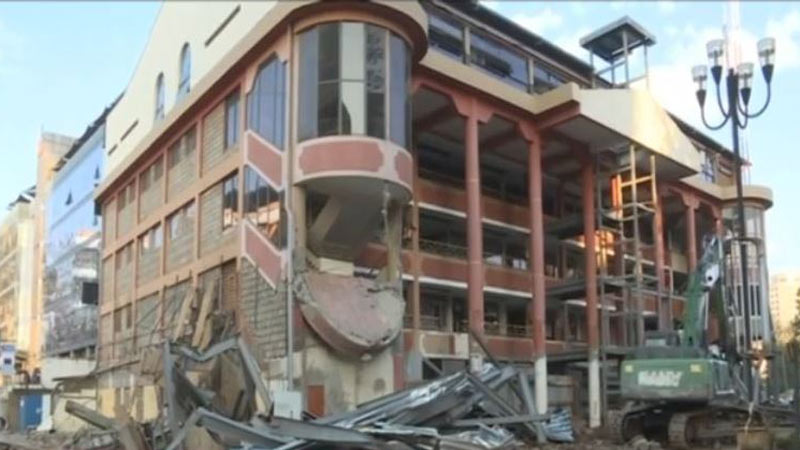 The authorities have been considering using explosives to complete the demolition of Southend Mall in Nairobi as lack of fuel for two trucks and two bulldozers saw the demolition delayed.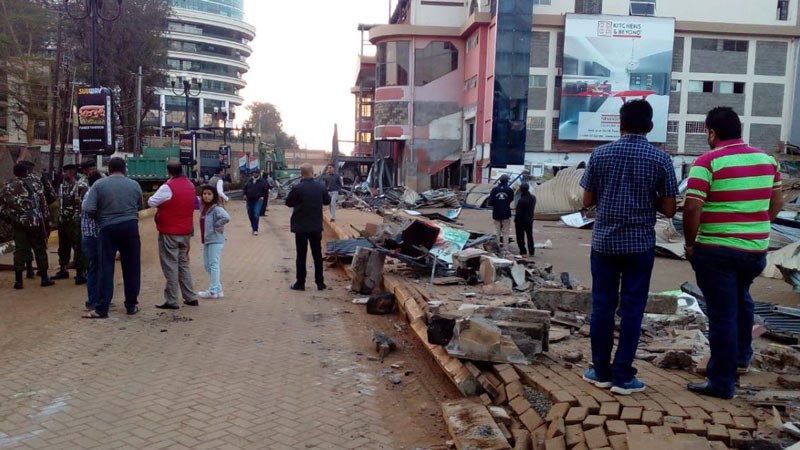 Yesterday President Uhuru Kenyatta said that the demolitions will go on and people who approved putting up of buildings on riparian land should be brought to book.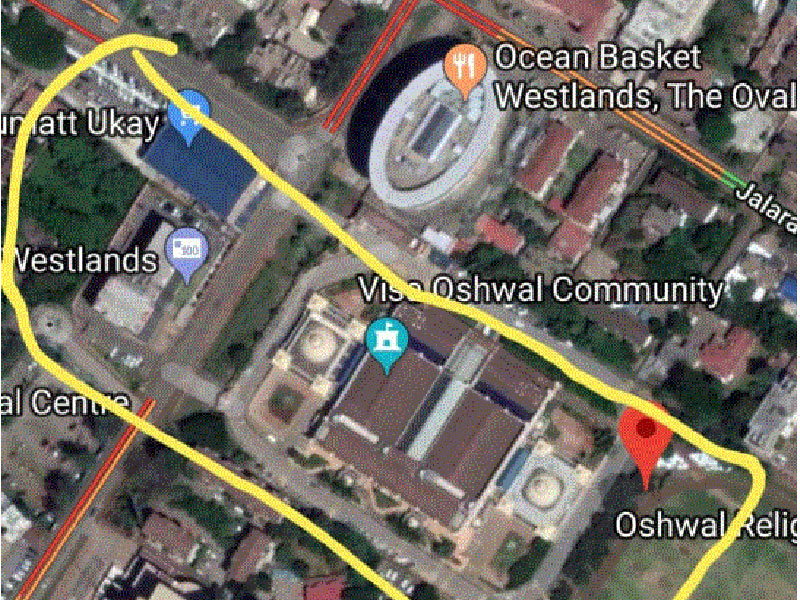 Uhuru scolds top Jubilee leader via call
Did President Uhuru Kenyatta give a top Jubilee leader a thorough tongue-lashing yesterday? Speculations is rife that the President gave a piece of his mind to