Revealed: Insider spills the beans on rot at NYS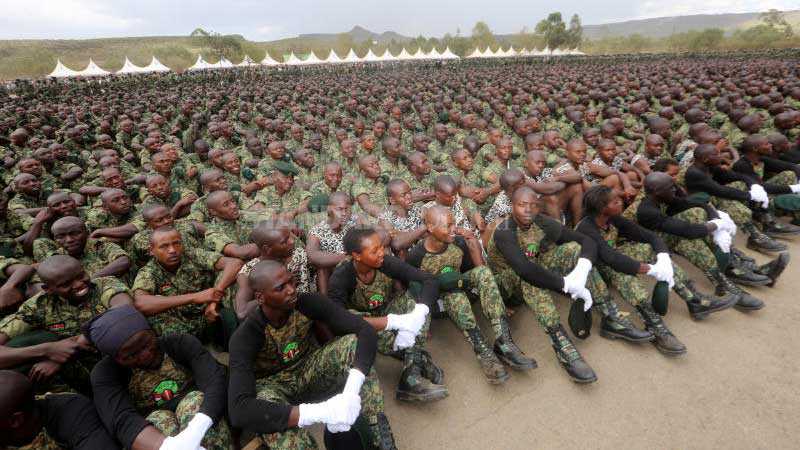 Too much money and huge loopholes have created an environment for grand corruption at the National Youth Service (NYS), a senior manager who has previously been questioned has said.
Bernard Masiga, the top finance officer at the Ministry of Youth and Gender Affairs, told The Standard that the only way the youth empowerment programme could be saved was by disbanding it.
In the two years he has managed cash for NYS, unpaid vouchers have multiplied and it is technically impossible to pick out forgeries.
"It is hard to know which ones are legitimate," Mr Masiga said, painting a hopeless picture of an agency that held so much promise but that was now the epitome of corruption and grand theft.
Masiga has previously been questioned by detectives about what he knew about the Sh9 billion procurement scandal that has so far claimed several top jobs – at least temporarily.
Following the questioning, Masiga unsuccessfully sought protection from arrest after the High Court turned down his plea alongside another suspect and supplier, James Thuita Nderitu, who owns Active Electrons Africa Ltd.
Investigators questioned the finance officer on the vetting of payment vouchers before the ones ascertained as legitimate are settled, describing the questioning as procedural.
Thousands of such vouchers remain unpaid and are carried over as pending bills - some dating back more than five years - but are continuously altered by officials colluding with suppliers.
To illustrate the mess at NYS, Masiga said there were no records of the assets, making it nearly impossible to locate the equipment, including heavy construction machines.
"We, for example, lost two trucks to some senior official immediately after they arrived in the country. They just vanished. It gets to be very stressful being here."
It is not clear if the alleged theft of trucks would be among the charges brought against the senior official, who was also arrested yesterday.
Electronic procurement through the Integrated Financial Management Information System, previously thought as the perfect response to fraud, has instead become the agency's Achilles heel.
In the current financial year, NYS has allocations in excess of Sh23 billion. And while a bigger budget should be good for anybody, it has become the curse of NYS thanks to disjointed operations that are at the mercy of politicians.