How suspects in NYS scam were brought to court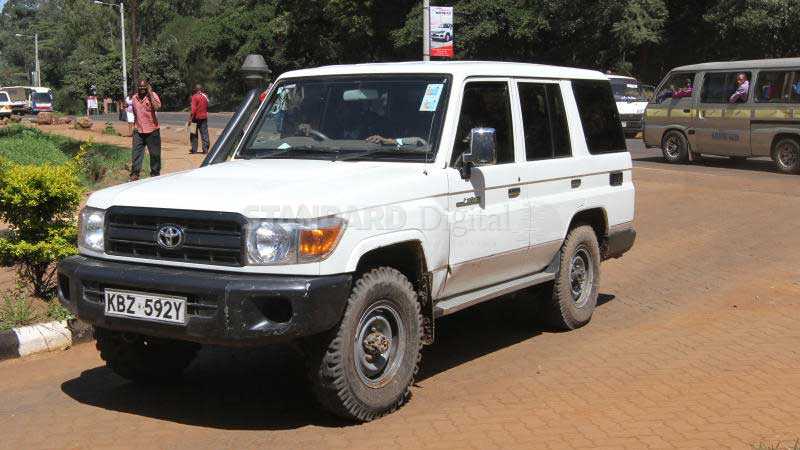 At noon yesterday, 10 vehicles – three white Land Cruisers and seven Subarus - arrived at the Milimani Law Courts.
In the cars were 20 suspects in Sh460 million National Youth Service (NYS) scam.
Everyone at the court premises, including journalists, rushed to a metal bar fence separating the court and the parking lot, to see who were in the vehicles.
Soon after, the parking lot gate was locked and plain clothes policemen, some armed, opened the doors for the suspects to alight.
Youth Affairs PS Lilian Mbogo-Omollo and NYS boss Richard Ndubai were in one Land Cruiser, as their co-accused shared the Subarus.
Mrs Omollo wore a red sweater, a navy blue dress with white flowers. Ndubai, on the other hand, wore a black pair of trousers, a white dotted shirt and a black leather jacket.
Their first stop was the court's basement cells, where they waited for the prosecution and their lawyers to organise their papers for close to 30 minutes.
At the cells a child's cry echoed in the corridors. One of the suspects, Ann Wambere Ngirita, would emerge holding a baby who was about one year.
Later, a court orderly commanded colleagues to have the suspects brought to court. "Sasa tuwalete hawa mahabusu (let's bring in the suspects)," said the official.
Wambere had milk in a baby feeder as she walked to court.
She sat next to her mother Lucy Wambui Ngirita, sister Phyllis Njeri Ngirita and brother Jeremiah Gichiri, looking bored.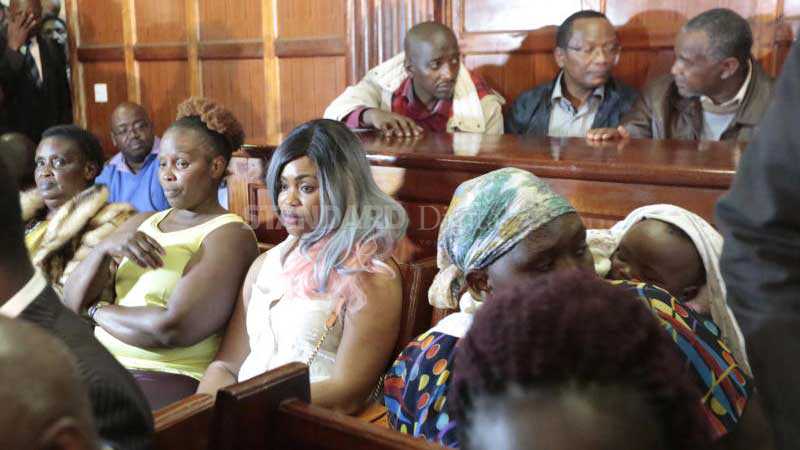 The cases were to be prosecuted in Court One, where all pleas involving crime are taken. Lawyers sat on the right side of the court waiting to argue for bail on behalf of their clients.
Onlookers, who had jammed the place, were kicked out. The suspects filled the dock and took half of the court's seats.
Their lawyers scrambled for the remaining seats. Several had to stand throughout the session.