Police officer facing terror charges commits suicide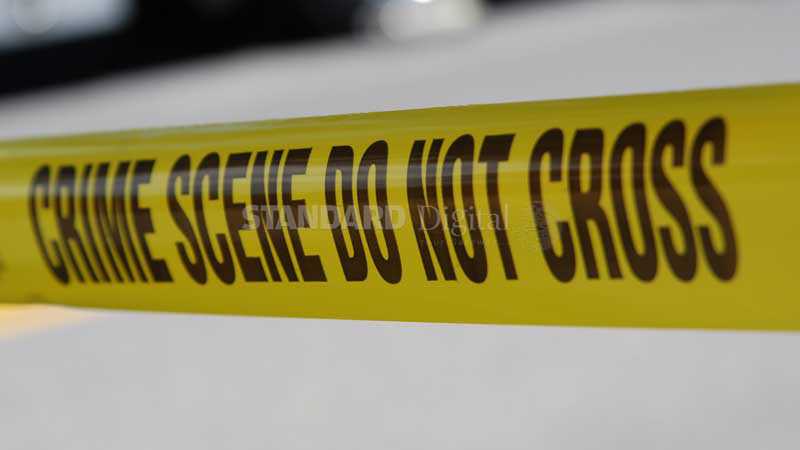 A police officer facing terror related charges committed suicide in his house in Nairobi's Shauri Moyo area.
The body of constable Waiss Abdulaziz Mohammed who was on suspension was found hanging on the frame of his bedroom door on Saturday.
He was alone at the time of the incident. The officer was attached to the National Disaster Management Unit and was on suspension for indiscipline.
Mohamed had on July 3, 2017 been presented in court in Nairobi on speculation that he would commit a suicide terror attack after he posted a message on his Facebook wall.
The June 28 2017 Facebook post read, "… lets see if I get through Sunday…." He was detained for 30 days to allow for completion of investigations but was freed days later.
His wife Agnes Muthoni Wanjiku told the court then that her husband needed psychiatric treatment and not arrest and incarceration.
Wanjiku claimed her husband had shown suicidal tendencies before.
She said social media posts are only being taken seriously because of his religion in an affidavit filed under a certificate of urgency. She pleaded her husband's release.
On Saturday, Wanjiku said she had argued with him two weeks ago forcing her to leave the police houses. The wife told police she decided to go and check on Mohamed after realizing his calls were not going through.
When she reached at the door of the residence she found it locked and there was no response from inside.
Nairobi police boss Joseph Ole Tito said the woman had a spare key to the house and she opened the house stumbling on the body.
Tito said his officers who visited the scene found a suicide note in the house.
According to those who saw the note, it blamed his work for the decision he made.
This is the latest incident involving police in a series that have been reported of late. Police say such cases are on the rise due to stress in the service.
Police officers' relationships with their families, their colleagues and seniors among other issues have been identified as some of the causes of such incidents.
Inspector General Joseph Boinnet had in 2016 received a report on the causes of shootings by police officers targeting their colleagues.
The probe was done by a team of officers led by Aggrey Adoli with a view to establishing the causes and also remedial actions.
At least 40 police officers were killed while on duty between January and May this year in separate
Of these, 16 were killed through bullet and grenade wounds, five committed suicide while 13 were killed in accidents. This is a big number and a blow to the country given the resources dedicated in training and maintaining police officers.
Incidents of suicide in general have been on the rise with the majority of the victims being men.
Between January and March there was however a decrease in suicide where 86 cases were reported this year compared to last year where 110 cases were reported.
There were 421 cases of suicide in 2017, 302 in 2016, 221 in 2015 and 301 in 2014. Majority of the victims were men.
In 2017, 330 men committed suicide while 224 men committed suicide in 2016, 177 in 2015 and 239 in 2014.
The trend shows a disturbing situation in the society. Officials say societal stresses are the cause of the situation.
Radio Maisha, the home of radio geniuses
Since it's relaunch from Skiza Uone to Tuko Mbele Pamoja barely four years ago, Radio Maisha has massively grown not only entertainmentwise but in the whole asp