How top officials milked National Youth Service dry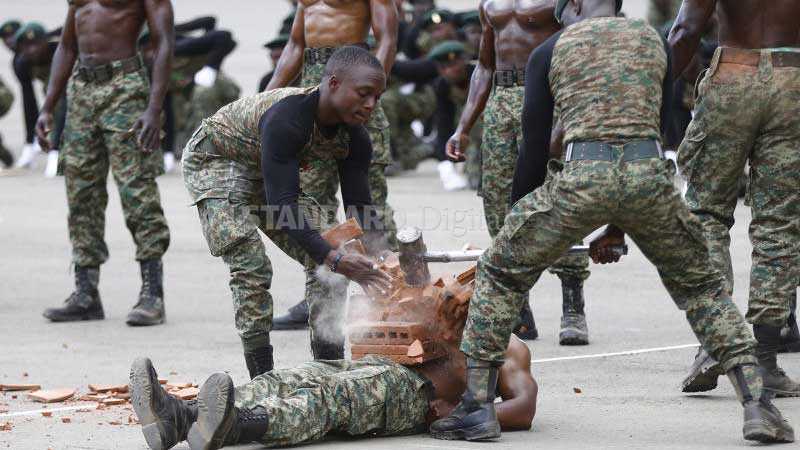 Senior politicians stole about Sh9 billion from the National Youth Service to fund election campaigns through schemes that involved suppliers.
The family members of top leaders, both present and past, were contracted to supply tyres, spare parts, food and other consumables through proxies.
The wife of a prominent legislator from central Kenya is on the list of the real beneficiaries of the scandal that makes the first NYS scam that involved Sh791 million two years ago look like child play.
Instructions from 'above'
In the end, no deliveries were made although the paperwork to facilitate payments was expedited on instructions from 'above'.
The tenderprenuers would camp at the NYS offices along Thika Road once disbursements were received in the agency's bank accounts to ensure that the cash was swiftly wired to the waiting recipients.
The cash that would come into the NYS accounts would be drained within 24 hours in a scheme that involved officials in the entire procurement chain.
Phylis Waluco, the mother of Anne Ngirita, said she feared for her life after the scandal came to light because the money neither came to her nor her daughter.
She has supplied low-value goods such as firewood to the NYS Training School in Gilgil for decades, enabling her to lead a comfortable life, but she owes millions to the traders she got the commodities from on credit.
Ms Waluco is among the suppliers who have recorded statements with the Directorate of Criminal Investigations.
Give testimony
Her daughter Anne, she claimed, had fled the country because she was afraid, but was be ready to give her testimony in court.
Interviews with suspects who have recorded statements with the investigating authorities paint the picture of elaborate strategies employed to ensure the cash taps opened to pay for 'air' deliveries.
One supplier who has been transacting with the NYS since 2006 told The Standard that junior officials in the procurement department would call the suppliers when money was to be stolen.
"I would be called and told, 'Hey *****, remind me what your company is called. We have money coming in'," said the supplier, confirming speculations that NYS was indeed turned into a cash cow for specific people.