Woman charged for conspiring to defraud Sabina Chege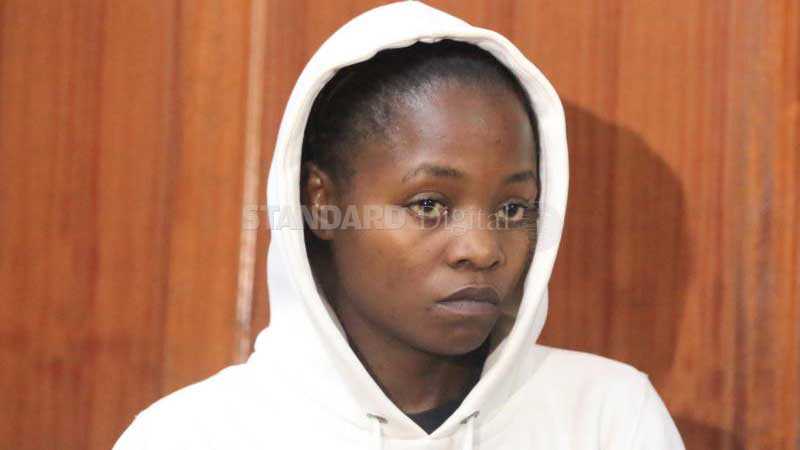 A woman has been charged with registering a mobile phone number in the names of Murang'a Women Representative Sabina Chege in order to abet fraud.
Catherine Nyaboke Omwene who is an Mpesa agent has been charged at Milimani law courts with the offence linked to an investigation on fraud targeting MPs.
Nyaboke denied five counts of conspiracy to defraud and obtaining registration by false pretense, permitting falsification or register and fraudulently making a false document.
The court heard that on March 3, 2018 at Update Beauty Shop Donholm in Nairobi, with others not before court, being a Safaricom Agent, she knowingly conspired to register Safaricom Mobile number in the names of Sabina Wanjiru Chege to one Waziri Benson Masubo with intent to defraud the public.
On the second count, Nyaboke was accused of permitting the registration of mobile number 072700830 in the names of Sabina Chege to Waziri Benson Masubo a fact she knew to be false.
She is said to have procured registration of a Safaricom Mobile number by falsely pretending that the Safaricom number belonged to the Sabina.
Magistrate Martha Mutuku released her released on Sh 200,000 bond or a cash 100,000 cash bail.
The matter will be heard on April 26, 2018.
In a related incident, two Multimedia University students were recently charged with attempting to defraud former Gem MP Jakoyo Midiwo.
Derrick Kemutai Ng'etich and Edwin Nderitu Warukira however told the court in Nairobi that Mr Chacha had sent them to collect the cash from the former MP on his behalf.
They are said to have committed the offense on March 8, 2018 at Golden spot Restaurant in Nairobi jointly with others not before court where they obtained Sh 100,000 the two legislatures.
The defense requested for a free bond claiming that both are students of Multimedia University and Ngetich is has a heart problem and is still undergoing for clinic.
The prosecution said they will not oppose the granting of bail but the second accused did not confirm whether he is a student or not.
They were released on Sh 30,000 cash bail or a bond of Sh 50,000.
The matter will be heard on April 11, 2018.