Police tell county government to deal with hawking and street children in city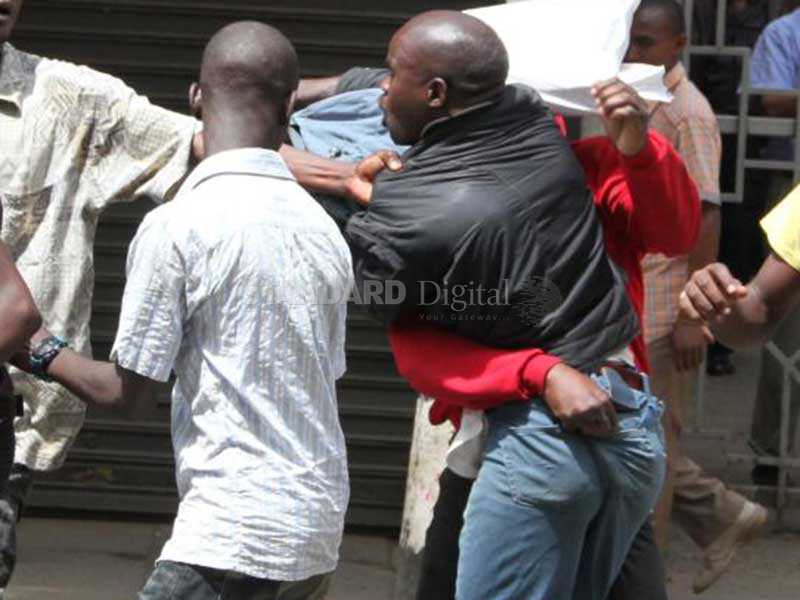 Police have advised the Nairobi County Government to deal with hawking and street children menace, to address rising cases of mugging in the city.
Police advice follows a declaration by Governor Mike Sonko that he had formed an anti-mugging squad to address the crime.
"After receiving several cases of insecurity within some sections of Nairobi CBD my office today formed anti-mugging squad who will work closely with Kenya police to curb the situation," Sonko said.
He argued they had reports some politicians and business people are funding youths to terrorize people. He however did not provide prove to the claims.
But a senior officer who talked to The Standard said the move by Sonko was a knee jerk reaction, which cannot help.
"He knows where the problem is. Hawkers and street children are the problem and the government must address that first," said the officer who asked not to be named.
The County Government has allowed hawkers to operate on some city streets, which, police say is contributing to the rise of crime.
Tens of street children are also roaming on the city streets and some of them have been blamed for crime incidents reported so far.
There has been an upsurge of mugging and snatching incidents in the city. Muggers walk in groups of between five and ten people attacking pedestrians during day time. They also snatch even earrings from female pedestrians with impunity leaving some of them with serious injuries.
Nurses tone down strike threats
Bungoma, Nakuru, Narok, Elgeyo Marakwet, Migori, Makueni, and Nyamira have promised to pay their nurses by the end of January